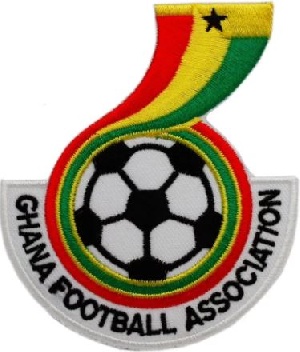 The time is 21:05 on Thursday night. Ghana's president Akuffo-Addo has just delivered a fire filled speech as he attempts to bring clarity to the Ghana government's true intentions in a military pact with the United States and also, an end to the prolonged haggling of the matter in the media circles by both sides of the political divide.
Unsurprisingly, his comments, such as "Politicians who run with the hares and hunt with the hounds" were the subject of discussion across various social media platforms.

However in one WhatsApp group chat, the political talk had petered out, the focus had shifted to Sekondi Hasaacas; a local football club, the regional sports development office and a bereaved family. Reason?

The regional sports development office - managers of the Sekondi Sports Stadium - had told Hasmal they will not be granted access to the facility as it would not be available on the said date because someone else had booked the place long ago.

Deal signed, payments made with receipts and other documentation to back it in case of any dispute.
On the face of it, not much has gone wrong here, at least not on the part of the stadium managers or their new clients.

However, for Hasmal and the Ghana Football Association, a lot questions to be answered. What now becomes of Hasmal's agreement with the National Sports Authority through its regional development office? How could it be set aside so easily? And if it is that easy to set aside, how does such an agreement become the basis for securing license for use of the venue as home grounds for their league matches?

Situations like this – and a similar incident happened last week at Berekum where Chelsea's league match with Elmina Sharks had to be postponed because the church of Pentecost had booked and paid for the use of the Berekum Golden City Park for their annual Easter Convention.

What do the clauses in the club licensing regulations say about license applications and the conditions under which stadiums shall be licensed? The following text was taken from Article 7, section 4 of the Club Licensing Regulations