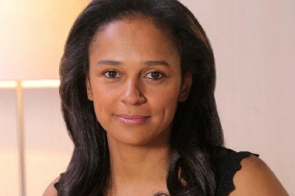 The huge financial malfeasance involving Isabella dos Santos, Africa's richest woman and aided by international professional bodies, as recently revealed by the mammoth stack of documents procured by the International Consortium of Investigative Journalists, has highlighted the need to scrutinize the private and public lives of Ghanaian business gurus.
In a previous business project, friends directed me to an auditing/advisory firm guru for advice on how to get corporate clients in Ghana, since he had provided advisory services for years in the country with great success.

Let me rephrase and paraphrase the perspective the guru proffered during our first encounter.

"Just give the clients what they want and collect your money. Why do you want to do a perfect job? Your attitude about insisting to them that their data is incomplete is wrong."

Dwelling further on my "attitude" the auditing/advisory guru said, again paraphrased:

"Government agencies, for example, will always fight you if you do that. When they provide updated information then you update your advice. But at each turn, you collect your money. Do not add any provisos that will make their work appear incomplete. And do not delay releasing your report because you want the client to provide better information. Each round of info is a new job schedule."

He also suggested that World Bank/IMF does the same with our government.
The guru further recommended that for this reason and "not related" to my friends' concerns, I needed "counselling" with a "psychiatrist" for which he was prepared to fully sponsor the treatment.

And he was very insistent, serious and sincere about "the offer" as a prerequisite for networking opportunities.

I refused.

I began to think of myself, an underemployed tax payer cum start-up business owner and my taxes being wasted on government contracts like that.

My mind at the same time drifted to my mentor: "My family's motto is 'Truth'".

I began to think of truth in private and in public life; so I relinquished the project.
The Advisory guru's advice flashed back when "the four auditing firms and their Engagement partners" were recently fined by Institute of Chartered Accountants Ghana (ICAG) cumulatively some 2.2 million cedis (USD386K) for the audit/advisory fraud that collapsed seven ghanaian banks and destroyed many lives.

The logic of the ICAG decision is seen in what one commentator wrote when BP was fined USD20 billion by the Obama administration for spilling oil into the Gulf of Mexico: BP must continue to be in business in order to raise monies and pay the fines.

By extrapolation, if you withdraw the licenses of the individual auditors, accountants and advisors, how will they pay the fines?

The individual professionals themselves were not sanctioned at all.

Thus falsely empowered, professionals will continue to misbehave.

In August 2018, writersghana.com wrote emails to some auditing firms, including this guru's auditing/advisory firm to explain their role in the banking scandal.
They have yet to respond.

The majority of Ghanaians today, just like Angolans live on less than USD2 a day.

Their lives are mired in insecurity, disease, poor sanitation and a useless educational system.

Meanwhile in spite of all the laws on the books, so called "reputable" Western firms such as PwC, KPMG, regulatory agencies in Western nations, unprincipled shady lawyers, macho men and women gang up to protect the Isabella dos Santoses of this world for years, while they travel around the world often in the company of fawning windbag celebrities and groveling politicians.

Accounting/Auditing/Advisory firms operating in Ghana must tell the public the truth about their modus operandi now; their operations ought to be carefully scrutinized by the regulatory agencies and vigilant citizens.

And their individual principals and partners who flaunt their international credentials should be asked to reposition their thumbs in order to deflate their innards and egos.
The terrible financial carnage wrought on the people of Angola by Isabella dos Santos and her international cabal of bankers, auditors and accountants must put us all on guard since that same cohort…..including "anointed" goons are already here with us in ghana feeding fat.

Feedback; ato@writersghana.com; www.writersghana.com; LinkedIn, Isaac Ato Mensah; Instagram, @atomenswriters; Twitter, @Atomens; Facebook, Writers and Shakespeares Ghana; Telegram, Isaac Ato Mensah; Quora, Isaac Ato Mensah; WhatsApp (+233) 020 022 0353.

Writers and Shakespeares Ghana Limited exist to be a moral and intellectual guide to the best practice of PR and integrated communications around the world, beginning with Ghana.