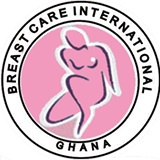 I couldn't believe my ears when I heard on Radio Ghana's one o'clock news bulletin on Sunday 31 July 2016 that the breast health social enterprise, the Breast Care International, is appealing to the government to either scrap or reduce the taxes on its medical deliveries from its foreign donors.
According to the Radio Ghana's news bulletin, the Breast Care International and its foreign counterpart, Direct Relief, based in Santa Barbara in California, USA have donated medical reliefs totalling about $6 million to medical establishments across the country.

Given that the medical supplies are being given to the medical establishments in the country free of charge and at the disposal of the health needs of patients, you would expect a supposedly social democratic government of NDC to wave taxes on such importations, but this is not the case in Mahama's maladaptive government.

If, indeed the medical reliefs will be at the disposal of the needs of patients free of charge, then it is boundlessly unethical to impose taxes on such donations.

That said, if the government is somehow doubtful about the benevolence of those medical establishments, it is up to the government to deploy its hitherto redundant secret agencies to undertake rigorous sleuth-hound operations to ascertain the facts and then reprimand any incompliant establishments.

Of course, a few misguided medical establishments will go ahead and ignobly bill the patients despite the fact that the medical items are supposed to be free of charge. Nevertheless, we cannot and must not penalise warm-hearted philanthropists because of a few miscreants shenanigans. For it would appear as an illustrative case of punishing the victim instead of the offender.
In UK for instance, Her Majesty Revenue and Customs (HMRC) gives import tax reliefs to charitable organisations in view of their eleemosynary endeavours.

Thus, in UK, philanthropic organisations can import the following without incurring any taxes: • basic necessities for needy people • goods to be used or sold at charity events for the benefit of needy people • equipment and office materials to help run your organisation for the benefit of needy people • goods to help deal with disasters in the Customs Union

Her Majesty Revenue and Customs (HMRC-UK) list of basic necessities that philanthropic organisations can enjoy tax reliefs include:

• food • medicines • clothing • blankets • orthopaedic equipment • crutches.

In order for the charitable organisations to obtain the tax reliefs on their importations, they must have obtained the basic necessities free of charge.
Apparently, the Breast Care International importations come under basic necessities and also were obtained free of charge from its U.S based counterpart, Direct Relief.

So, why impose taxes, knowing too well that the items are going to be distributed free of charge to the needy? Where are your social democratic principles then?

Let us therefore remind President Mahama and his maladministration that the Breast Care International and Direct Relief are actually performing the work of social democrats (NDC government's much touted ideology), so they should support them instead of penalising them.