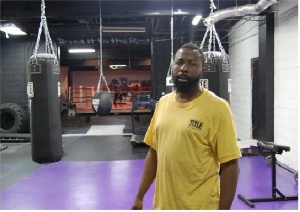 Thu, 8 Nov 2018 Source: Julien Josset
Google a list of Ghana's top boxers and you are bound to find an extensive list of hard-hitting fighters. Names such as Azumah Nelson, Ike Quartey, and Joshua Clottey will come up in searches for the nation's elite hitmen. One name that may be missing is Joseph Awinongya.
The name may ring a few bells for Ghanaian boxing fans. However, for many, Awinongya may be a new name to fans of fisticuffs. Boxing fans can use the Bethard bonus to wager on the top fights each week.

The Rise to Professional Boxing

Born in Tema in 1974, Awinongya rose to prominence in Ghana's boxing circles as an amateur fighter. Awinongya soon caught the eyes of boxing promoters and was signed to his first fight in Velletri, Italy, a town just outside of Rome.

He debuted in November 1994 knocking out Fabrizio Zompatore. Using the Mansion Casino promo code, fight fans can keep the excitement going all week long. It was only Zompatore's second career fight, but the win gave Awinongya the chance to build on an early victory over another young boxer.

One month later, in Awinongya's second bout, he didn't fare quite as well. The Ghanaian was defeated by Claudio Passini, a fighter with nine bouts already under his belt. However, the defeat didn't stop Awinongya as the young boxer soldiered on. Over the course of his next seven fights, Awinongya registered a record of two wins, two losses, and three draws as you can see on Boxrec
Coming to America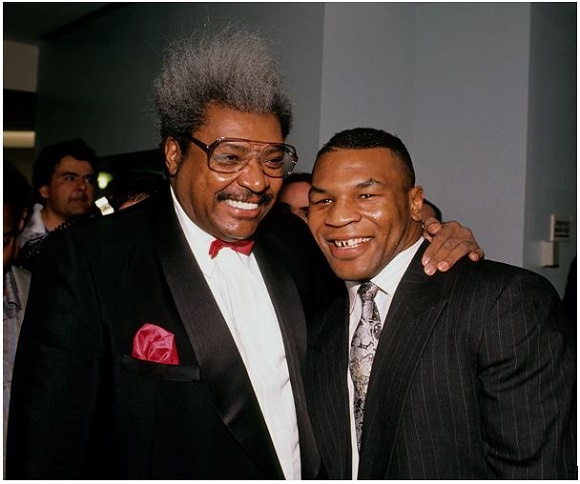 After his November 1997 fight against Marco van Spaendonck, a rematch loss following the pair's draw in May 1996, Awinongya was signed to American boxing impresario Don King's promotion. The Ghanaian fighter had been seen training by promoters who were impressed with his skills. Signed as a cruiserweight and dubbed "The African Assassin", Awinongya relocated to the United States and became a member of King's stable of fighters.

With King's promotion behind him, Awinongya became a top cruiserweight and went undefeated in his first eight bouts after arriving in the U.S.

In 2005, Awinongya decided to hang up his boxing gloves after an 11-year career. He had just come off a loss to Tony Beets. During his career which spanned Europe and the U.S. -- he never fought a pro fight in Ghana -- Awinongya compiled a record of 12-9-5. Despite having a solid record, Awinongya's best ring work came after his retirement.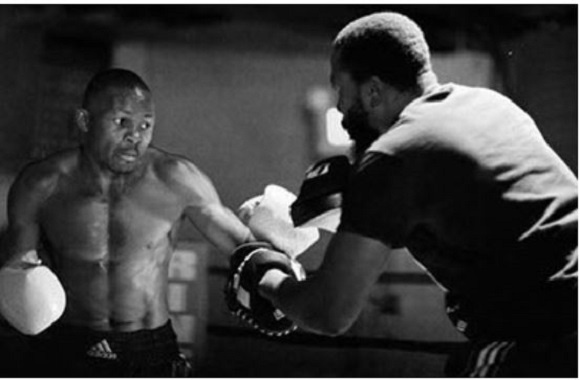 Awinongya has developed a reputation as one of the top boxing trainers in the American Midwest. Currently, he resides in Joliet, Illinois and runs the Will County Boxing Gym. "The African Assassin" has managed and trained fighters including IBF International Welterweight Champion, Frederick Lawson, French Champion Ahmed El Moussaoui, IBO International Middleweight Champion Osumanu Adama and many more fighters. Awinongya's gym has become a destination for young fighters, especially those from Ghana looking to make a name for themselves in boxing.

While Awinongya has trained a number of rising stars, his best work may be with his own son. Joseph Jr is just 10-years old, but he is regarded as a boxing prodigy. The young Awinongya is already a four-time national boxing champion for his age divisions. In 2017, he became the Junior Olympic National Champion at the National Junior Olympics and won the prestigious Silver Gloves National Championship.

The father and son combination also appeared in the documentary film "Fight in America". The film shows both Awinongyas travelling the U.S. learning tips, secrets, and training ideas from boxing experts.

Although Joseph Awinongya never fought in Ghana, he has built a long legacy that still ties him to the country. This article will hopefully raise "The African Assassin's" profile in Ghana once more. He may not be well-known amongst modern Ghanaian boxing circles, but he is a boxer and trainer more fans should know about.
Source: Julien Josset