In a materially obsessed society like ours in which too much premium is placed on appearance ahead of everything else, it is easy to miss the celebrities truly deserving of our attention, adoration and endless admiration.
The old cliche is about a beauty with brains being the ideal woman but we live in a world where beauty has been elevated about near everything else, with the willing complicity of social media which has turned photo taking into an art form for even the most ordinary among us and elevated 'likes' above all else.

The price for fame these days is nothing but the ability to take 1,000 vain photos, master social media filters and be immune to shame.

This orientation makes it difficult to appreciate true genius even when it hits us in the face like a mallet, leading to airheaded beauties being adored over true brains, even with comparable beauty attached.

It's an understatement to say TV show host Sandra Ankobiah is a beauty with brains, although the latter is all too often obscured by the former.

Due to her ability to look drop dead gorgeous at the drop of a hat, Ankobiah occupies a pretty normal place in the public's consciousness, although if justice is being served she would be more revered.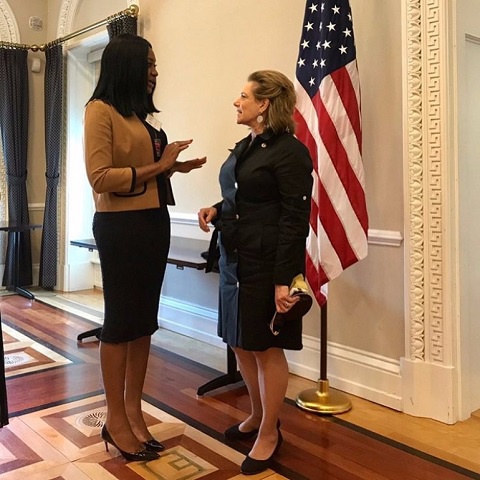 Ankobiah hides a fascinating brain behind all that beauty and deserves more recognition for what she's accomplished in so short a time. The public accomplishments are easy to note, she's a trained lawyer who's passed the bar, has several years of top-notch television hosting behind her, and together with another super smart female celeb, Nana Aba Anamoah, run a journalism school to train the next generation of sharp and accomplished reporters.

But aside all we know, Ankobiah has accomplished even more and delving into her story, we become more acquainted with her severely underrated intellect.

Ankobiah first emerged into the public consciousness in the year 2000 at the tender age of 18, already turning heads as an ambassador for a nationwide GTP campaign.

Models are a dime a dozen but from a very young age Ankobiah always stood out due to her ability to distinguish herself from the others with her real sharp mind. She competed in the 2002 edition of the Miss Ghana pageant and finished as first runner-up, narrowly missing out on winning. Moving on from there she modelled for some of the big names locally and internationally including Kofi Ansah, Duaba Serwa, Mina Evans, Mai Atafo, Wana Sambo, Vonne Couture, Pistis and Ophelia Crossland.
Everything she touched she excelled at.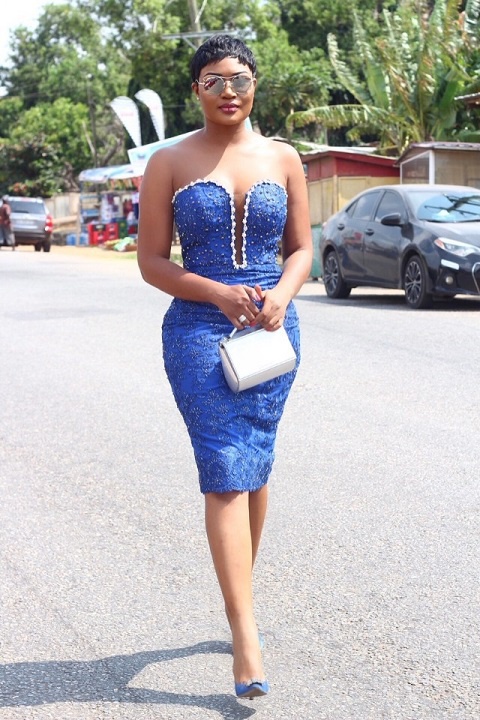 But what most further elevates Ankobiah from her peers is her impressive completion of a law course and her subsequent call to the BAR.

Ankobiah obtained her first and master's degree from the University Of Buckingham between 2005 and 2009, where she studied International and Commercial Law, with a specialisation in World Trade. She later continued her study at the Ghana School of Law between 2010 and 2012, qualifying with a Law Certificate and officially becoming a Barrister at Law in February of 2013.

Moving on from her qualifications, Ankobiah has demonstrated her smarts in more ways than one, transitioning from her role on television to entrepreneurship and philanthropy, which is expressed in more ways than one.
She is the co-founder of the SN Media Learning Tree, a practical media training school in Accra and also runs her own tv production company known as Emerald Productions.

Her burning desire to be a positive influence in the lives of others has shaped almost everything she does and drives her charitable works.

Sandra Ankobiah also serves as the coordinator for The Legal Advocacy Foundation. Currently, Ms Ankobiah is the Public Relations Officer (PRO) for the International Federation of Women Lawyers (FIDA) in Ghana.

Sandra's remarkable achievements have been recognized by more than just those in the country as she's picked up a few impressive international accolades. She was named one of the 100 Most Influential Young Persons in West Africa this year, and very impressively emerged as one of the few ladies worldwide chosen for the Fortune's Most Powerful Women's Program.

Throughout the years, the track record of Sandra Ankobiah (Esq) has been pretty clear, with accomplishments few can dream of and satisfying validations of her prowess both locally and internationally.
Her work speaks for itself and it can never be in doubt that Ankobiah, irrespective of how others choose to see her, is more than just another pretty face but a formidable woman with wits to match the best out there.

If we are to have more people looking up to real heroes like Ankobiah, we have to start celebrating those who show promise up in their skulls rather than remain obsessed with Instagram and snapchat slay queens.