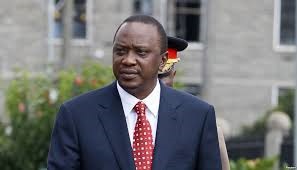 On 1st September 2017, Kenya's Supreme Court in a historic judgement, annulled the results of last month's presidential election and ordered a new one within 60 days as provided for in the Kenyan Constitution.
This is great news for a country that has gradually moved from autocracy to democracy. By this judgement, Kenya, has set the pace for entrenchment of justice and democracy, while providing lessons for autocratic countries that are yet to experience democracy in any form.

The election and the court's judgement in itself have presented very critical lessons that cannot be ignored.

Supreme Court's cojones: The Supreme Court's judgement that saw an annulment of the election is very impressive. It is historic. Never has an African court invalidated a presidential election.

In Ghana, the then Flagbearer of the New Patriotic Party, Nana Akufo-Addo lost the election petition case filed in 2013, after losing to then President John Mahama in 2012.

Zambia's Constitutional Court also dismissed the petition filed by the opposition's United Party for National Development (UPND) against the re-election of President Edgar Lungu.

In 2016, the Ugandan Supreme Court dismissed Amama Mbambazi's petition against the election of President Museveni. The same apex court dismissed Besigye's appeal against Museveni's election both in 2001 and 2006.
In most cases, there are needless delays in the dispensation of electoral disputes which have become an albatross in the electoral process in many African countries.

Odinga's resilience rewarded: This was actually Kenya's opposition leader, Raila Odinga's fourth attempt at the presidency and the second time of filing an election petition.

Taking a decision to contest an election for four consecutive times is not an easy task.

Odinga however decided to toe this path despite the tendency of losing to his opponent. And when he lost this year's election, he refused to back down and just like he did in 2013, he went to court one more time to challenge the results. His resilience is indeed an inspiration.

Role of international observer missions: The critical role international observer missions play in elections cannot be overemphasized. Their accounts on elections are mostly held in high esteem since there is the firm belief that they are objective and fair.

In fact, the mission for US NGO, the Carter Centre's positive assessment of the 2017 Kenya election was used in the court. It is therefore necessary for international observer missions to exercise restraint in passing premature judgement on elections as this could possibly set the precedent for violence.
The IEBC's role: The court had stated that the election was marred by not only irregularities but also illegalities and was not conducted in accordance with the constitution.

If it is subsequently established that the results were tampered with then the IEBC officials should be held responsible.

It would be inexcusable for a body tasked with the responsibility of facilitating free, fair, credible and verifiable elections to be compromised.

Hacking claims by National Super Alliance (NASA) should be thoroughly investigated.
Related Articles: