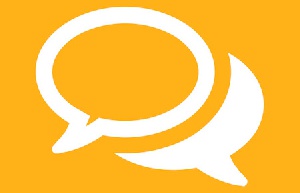 I was present when the NDC-backed Kwesi Pratt-led now totally comatose CJA organized demonstration against Representation of People's Amendment Bill (ROPAB), and the entire crowd wanted to present a petition to President John Agyekum Kufuor, right at the seat of government, but were stopped at the Castle junction, and hail of huge rocks were instantaneously rained at the police, during which then commander Dr. K.K. Marfo collapsed after being hit in the abdomen by a huge boulder thrown from the demonstrators.
'dr' Asemfofro was in a truck fixed with huge PA-system and urging the stone-throwing-thugs to intensify their totally reckless act.

The police, fearing for their lives, applied what is known as 'REASONABLE MINIMUM FORCE' to disperse the totally out-of-control thuggery by those marauding thuggery thuggish thugs. But NDC propagandists, up till date, continue to claim than the late Danny Ofori-Atta died as a result of beatings meted out to him on that day, without actually disclosing to the public, the autopsy report indicating the real cause of the man's death.

And even after that level of monumental foolishness exhibited by the demonstrators, a delegation from the seat of government, led by then presidential spokesperson/press secretary to the president, Kwabena Agyei Agyepong led a group of Castle officials to the main entrance around the Accra Sports Stadium, met the leadership of the demonstrators, who were taken to the Castle to peacefully present their petition. And even that, the NDC has continuously referred to the police tactical crowd control on that day, as the worse form of brutality that has ever taken place in Ghana's history.

Now, juxtaposing what happened last Tuesday, by way of brutally brutish brutality meted out to innocent/harmless citizens on a peacefully peaceful march to present a petition to the EC boss, to what took place at the Castle junction during that NDC-induced CJA-led demonstration, the former actually pales into absolute insignificantly insignificant insignificance.

Kwesi Pratt and all NDC propagandists who spearheaded that totally total totality of nonsensically nonsensical nonsense during that CJA demonstration, right at the entrance of the Castle, the seat of government and therefore the highest and most protected security zone in the country at the time, safely returned home, and into the warm bosoms of their wives/concubines.
Conversely, last Tuesday's peaceful demonstration to present a petition to EC which has never been classified as a security-zone, innocent people were beaten to pulp with skulls being crushed, bones shattered, flesh torn, eye-balls scooped from their sockets, ladies' virgin breasts wickedly squeezed to the point of rapture, with their beads torn and G-strings ripped apart.

But these very CJA apologists, NDC assigns and journalistic charlatans, have shamelessly made a 180-degree somersault, with their crooked eyes in the opposite direction, and nonsensically defending, with vociferously vociferous vociferousness, what the police did, last Tuesday, where the demonstrators were literally subjected to Soweto-like police massacres, while still condemning the highly civil line of action taken by the police, as I have narrated under the Kufuor administration, where Ghanaians were treated with respect by political authority, and their civil liberties were well-guarded.

Indeed, this call for a new voters' register is a course of nobly noble nobility which is worth pursuing with vigorously vigorous vigorousness, and must fittingly be supported by every citizen desirous of seeing a FREE, FAIR, TRANSPARENT and CREDIBLE general election-2016, in order to save our dear nation from a potential catastrophically catastrophic catastrophe, by way of post-election civil Armageddon, for the sake of our generation yet unborn.

Unquestionably, the 2016 election is going to be a cliff-hanger, by way of fighting for every blade-of-the-grass to cut-out all forms of fraudulently fraudulent fraudulence from any quarter. Every effort must therefore be made to ensure its sanctity, because, no dissatisfied loser will have the faith to pursue the legal option, as was done by NPP following the highly fraudulent election results in 2012, in the light of monumental judicial corruption, as revealed in the latest Anas Aremayaw Anas' superb investigative show-piece.

Let us be patriotically patriotic patriots and put the stability of our nation ahead of our insatiable desire for political power which is often motivated purely by opportunity to loot state coffers, rather than implementation of cogent policy alternatives for the socio-economic advancement of our dear nation and ultimate well-being of the citizenry.
GOD BLESS OUR HOME-LAND GHANA, AND MAKE NPP VERY GREAT, EXTREMELY STRONG, SOLIDLY-UNITED, WELL-FOCUSED AND BEAUTIFULLY-ATTRACTIVE.

Justice Abeeku Newton-Offei

E-mail: justnoff@yahoo.com