In our series of letters from African journalists, Elizabeth Ohene looks at how parenting styles in Ghana compares to those in the US.
I have been conducting my own totally unscientific survey of the difference between children brought up in Ghana and those brought up in the US.

If you asked me which children are the better behaved, American or Ghanaian, I would have no hesitation in opting for the Ghanaian ones.

I suppose there would be no surprise in such an answer.

I am an old Ghanaian woman and my definition of a well-behaved child is probably weighted towards one that is liberal with pleasantries: "Please", "sir", "madam", "thank you", and knows it is unacceptable to address someone older in a "naked", unadorned manner - to borrow a touch of Ghanaian English.

In other words, it is a sign of bad upbringing to call an elder person without a title, as in calling me Elizabeth without "Auntie", or "Da", or "Madam" or "Miss" or whatever title comes to mind.

A child brought up in the US would call me Elizabeth and a child brought up in Ghana would find a title to add to the Elizabeth.

In my part of the world, children speak and behave, or are expected to behave, differently from grown-ups.
Admittedly this is a culturally biased perception, but there is nothing new in that.

Now if you asked me which children are the happier lot, American or Ghanaian, I would probably say the Ghanaian ones.

However, I now hesitate about this conclusion after I was recently told that many Ghanaian children now believe happiness is measured by how many times their parents buy them Kentucky Fried Chicken.

I have to add that the KFC fast-food chain made an entry into Ghana about two years ago.

On that basis, of course, the American children must be miles ahead of the Ghanaian children in the happiness league.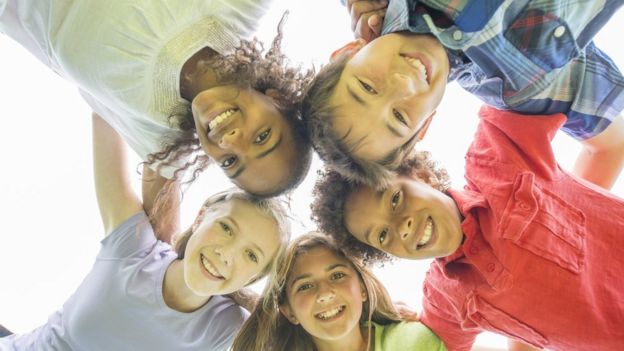 Does acknowledging your child's opinion help to build their confidence?
I have tried to check on my "Yes Auntie Elizabeth" child and compare them to the "Yes Elizabeth" child in later life to see if being brought up to say "Auntie", "Sir" or "Madam" makes any difference in their lives.

I confess the results are mixed and I am therefore beginning to think my judgement on a child being well brought up does not affect that child's performance in later life.

There are some unadorned "Elizabeth" callers that seem to be doing as well and sometimes even better than some of the "Auntie Elizabeth" callers.

Controlling parents

It is predictable therefore that I was excited but not quite sure what to make of the recent survey done by an American university on the parenting of adolescent children in Ghana and the US.

In the study, by Clark University, across two cultures, it was found that "when parents acknowledge the perspectives of their adolescent children and encourage them to express themselves, the young people have a stronger sense of self-worth, intrinsic motivation, and engagement and there is less depression".

The teenagers answered questions about the extent to which their parents acknowledged their point of view and allowed them to make decisions, have choices, and express their opinions.
Questionnaires also assessed the extent to which adolescents perceived their parents as controlling their behaviour, as well as their academic motivation, sense of self-worth, level of depression and perception of themselves as independent from their parents or as a unit with their parents.

Something tells me these are words, which when stripped of the fancy cloak of academic verbiage, mean allowing children to behave like grown-ups.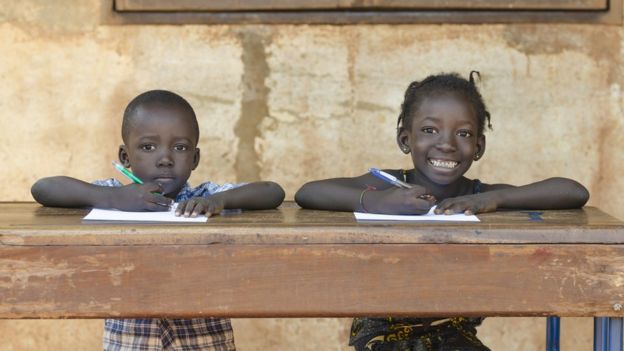 Elizabeth Ohene's grandmother felt children should not be in a hurry to grow up

The study also found that allowing adolescents to make decisions and have choices was associated with positive outcomes only in the US.

In other words, the Ghanaian parents tended to believe that they should make the big decisions for their children.

I am not at all sure whether a child having to say "please", "thank you", "sir", "madam" or curtseying and bowing to greet an elder person count as not allowing children to make decisions, but I do know that over here in Ghana, we do like to have some distinction between grown-ups and children.
As my sainted grandmother of old used to say, "You will have a lot of time to be a grown-up, there is no need to hurry your childhood."

In other words, you will have a lot of time to make decisions, some of which will be disastrous; enjoy the period in which your parents are making the decisions for you.

At least you would have someone to blame.