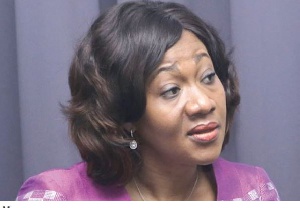 As a patriotic Ghanaian with no political affiliation, I wish to respond to the letter written by the so-called university lecturers to the chairperson of the electoral commission. This letter is distasteful, defamatory and a mockery of democracy.
The authors must be ashamed of themselves because Ghanaians do not need this. If the names compiled in the letter are true authors then the country needs knowledgeable people who can differentiate between unilateral decision making and an obstacle that prevents participatory decision making.

It is rather unfortunate for the authors to blame the chairperson that she has departed from the previous approach to decision making by the commission which is incorrect because this is the impression the NDC is giving to the public.

They publicly refused to participate in meetings organised by the electoral commission unless the electoral commission yielded to their demands which are unfair to other stakeholders. The authors advised the commission of impartiality when it is obvious that they are on the side of the opposition NDC party. The international image of the country has already been tainted because of the events in the country.
The 2012 elections were decided by the Supreme Court which made the 2016 elections more serious and was scrutinised. The NPP didn't allow such malpractices to take place. To avoid similar mistakes which resulted in the Supreme Court case, it is important that the electoral commission corrects the previous mistakes hence the compilation of new voters register and to guard against attempts to fraudulently establish multiple identities. The new eligibility requirements are necessary and will not disenfranchise eligible voters.

It is rather sad that the university lecturer's concerns are only meant to support the opposition NDC party and not in the interest of democracy and the state. I urge the authors of the letter to declare that they contributed to the writing of that letter because my belief is that the letter was written by members of the NDC party affiliates from the university. The concerns of the lecturers are unfounded and it is a repetition of the demands of the opposition NDC party. This is a conspiracy to prevent the electoral commission from performing their civic duty. The commission is observing its duties towards the nation.