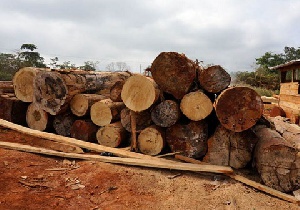 This article was inspired by a conversation I had with Mr Kofi Anokye, CEO of Koans Building Solutions and the proponent for recycling Akosombo Dam for cheaper electricity.
Discussing Ghana and news latest news making around has become almost a religious obligation in my relationship with the International Socrates Award Winner.

With Kofi Anokye, you can expect one thing regardless of who is the subject of the issue or what the issue is about- the truth even if you disagree with his opinion

This time, I raised the issue about government's decision to leverage our bauxite reverse in return for 15 Billion Chinese investment into our economy and accelerate government's industrialization vision.

Even though the details of the proposal isn't yet known, the street view was that government was going to use our natural resource, bauxite as a collateral for 15 Billion Dollars Investment from China.

This means that China will give Ghana money, part of which will be used to set up industries and the needed infrastructure for the bauxite industry and in return mine 5% of our over 900 Billion estimated Bauxite reserve

With over 20 identified for investing the money, one area that was clearly of interest and therefore marked to enjoy a massive chunk of the money is the education sector.

Leverage is to use what you have to get what you want. As it stands, Chine needs bauxite, Ghana needs money: leverage

Back to the discussion

I asked for his opinion about the whole deal and his reply was emphatic: "It is a brilliant idea"

Why do you think so? I quizzed him for at least a paragraph long elaboration
What is the use of natural resources when the people are suffering and without the technical no how and machinery to derive the maximum benefit from them.

Using the bauxite as the bait for the money we need to develop our people and industries is the way to go

He went further: look at this example, in the family, the father must make a conscious effort to develop all his children and give them equal attention and opportunity to succeed in life.

If he is limited by way of money to do this and has for instance a property, small ounces of gold, diamond or anything valuable, nothing stops him from selling this asset to raise money for the training of his kids

This is done with the knowledge that with education, the children will have great chances of making more in life and offer more than the assets would if kept in the chest even at their detriment.

This is the spirit of leveraging natural resources for the general good of the people. 'He landed'

My next question was: what if the money from the resource can't support the whole family?

Anytime the resource you have in hand is less than the job ahead, be it money or raw material, the way to go is prioritization of responsibility. In this case, the parents have to make a conscious effort to pick one of the kids with promise and likely to be the most productive of all the children.

Every parent has a fair idea about the strength and weakness of their children and can predict where each can get to with what support. There are kids who will never make it academically regardless of how much investment is made in them: there are those who need very little to succeed in the academic journey.

Even though there's no guarantee, formal education has proven to be the best way to making it in this world and also the most expensive way of upbringing. Once a while a Despite happens but there are more Paa Kwesi Nduoms than Despites.
With the limited resource, majority of the money must be invested in the one child found trustworthy and with the potential to make it even if it means others have to drop out of school at a point to learn trades that corresponds to their individual strengths.

The idea is that, even if the child prioritised fails or fails to return the support given him in the future if he is successful, the others can also live decent lives in their own small way. It is a risk worth taking and it is the reason we have some very rich families and very poor families in this country

The success of most families rested largely on the success of just one person. It took just one to find himself in Germany and today, they are the burgers family. It took just one person to make it in business and today the whole family swims in riches

I know of parents who sold their cloths

You save an entire family when you manage to raise one Kwabena Duffour.

In this case, even if it means selling an untouchable family jewel to support that child, it has to be done because the success of every family begins with one person being elevated to the next level.

A nation cannot preserve its future if investment is not made into the present

This is why in the past, you'd find a family of 12 with only one educated to the highest level and in another family you have 12 children with none properly educated and therefore on most occasion, left with no source of redemption from poverty

One person well trained will be helpful to a family than 12 people not well trained.

I hope you get me? He ended his lecture with this question.
Mr Anokye, what you said makes perfect sense, lets broaden it to the bigger picture: Ghana. How do we relate the family analogy to leveraging our natural resource bearing in mind that some children even after being prioritized ignore their families?

The investment must be made in the heads of people and industries. He paused, looked me for a second and continued "when the government invests in education, not our current system, but one that empowers the student to perform practically, capable of solving problems beyond the limited scope of text books, one that makes the engineer a practical one, one that makes the writer a proper writer and one that produces tailor made products to push forward our agenda for growth, we will never be found wanting even without natural resources

Over the years, countries with limited natural resources have proven that with brains, a nation can secure its future. If we can give away part of our natural resource to acquire knowledge and develop our industries and related infrastructure, the future of this nation will be better than keeping the resources and getting left behind by the rest of the world

The only sustainable developmental growth is developing the human resource capacity of the people.

Yes, people can make sentimental arguments about parting away what they think should be preserved for the future generation but we need to bear in mind that the future generation will need roads, they will need hospitals and quality education than natural resources.

Our future generation as a nation will suffer if a conscious effort isn't made to develop the human resource capacity of the current generation.

We need Ghanaians Businessmen who can rock shoulders with the Aliko Dangotes, Nicky Oppenheimers or Mike Adenugas with Businesses that can stand the test of time and this can be done only if a conscious effort is made to develop the entrepreneurship spirit of the people and provide opportunities for businesses to thrive.

Currently, there is no Ghanaian in the Forbes Top 50 Richest people in Africa and I won't be surprised if we have none in the top 200.

For a country with so many natural resources, we should be at the forefront of the industrialization of Africa

If this 15 Billion isn't a fiasco, then education should be priorit ized because we are lagging behind as a nation in terms of practical ability and one that is problem-solving oriented.
In short, Leveraging in his respect is a modern day batter trade

My Take

The cry for preservation of our natural resources for future generation is born out of emotion than realistic look at the times we are in and the projected tomorrow of this world. I shared the same sentiment until I discussed the issue with Kofi Anokye.

The world is ruled by people with knowledge and not necessarily by those with natural resources. In view of this, if we can part with a percentage of our natural resources which we lack the capacity to mine anyway and invest the return in the people and the nation, we will position ourselves to compete with the rest of the world

Maybe this is the time to put aside the politics and look at Ghana for once so that we can push government to invest wisely. Nothing stops us from developing even doubling the 15 billion so that we get more to develop

We shouldn't be afraid to develop so fast as long as we can build the capacity of the Ghanaian to take advantage and rule.

We must certainly try hard to avoid the South Africa situation where the country was developed without the people's capacity built to complement the development.

I know the NDC are doing exactly what the NPP would have done if they were in opposition but we can't go this way forever without looking at the interest of Ghana

In the end, it is a deal, the Chinese will take advantage of their spoils: it is up to us to do the most with ours.

God bless our homeland Ghana