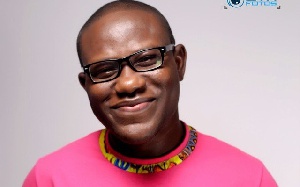 For the 'not-too-dadabees' like some of us, primary school probably was one of the best experiences we ever had.
We couldn't afford the international schools but our schools were international on its own. We had the white-look-alikes (bleached folks), Negroes (chocolate-skinned) and others.

Let me share with you lessons from this experience. I know you'll identify with them.

Remember the guy who studied more than even the teacher… yet after class tests and exams, he would always be third… from the bottom?

Do you still remember the guy who was responsible for all the awful farts and comic reliefs in class… yet still had all the 'fresh girls' fawning over him?

When you did anything wrong at home and you were reported at assembly, the teacher would call "4 strong boys!" You knew exactly what was next.

The anti-social ones who always walked alone suffered most during class tests/exams. They perished in their mistakes because they couldn't ask!
The tallest dude became the blackboard cleaner. And… his hands and school uniform were always dirty.

Getting your school fees paid first didn't mean you would be first in class.

The teacher won't accept names of talkatives [talkers] as long as it didn't include one particular person… who often was a bully.

The prettiest girl in class always received the least lashes. The ugliest received the pretty hottest lashes… with insults as bonus.

Who still remembers those 'nine-day-wonder' love birds who broke up because of Malt and Milk biscuits?

I guess you still remember that dude who will just wait for you to buy something… and then he appears from nowhere, "After you."