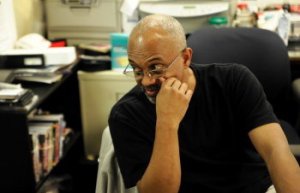 I am a sore loser in football. The French or what we were expected to accept as a French side eventually won the Under 20 FIFA tourney on Saturday. Watching their black players stop all our brilliant moves from the flanks and especially Pogba holding Assifuah and Acheampong to the berth, only made it worse for me when I got to know that Pogba is of Ghanaian origin.

For long we have struggled to control the age thing in the Under 20 and Under 17 games, but I think it is now time to look at ethnicity as another feature to control. French people are not colored black, so to field a team with 9 black players and a mixed race goalkeeper, who was the key reason we could not get the ball into the net, increased my pain considerably.


These "Senegalovarians" (young men from Senegal, Togo, Mali, C'ote D'Ivoire) they sported were bigger, tougher, faster and seemed to be under some kind of spell to win this competition. Even our prayers right there in the middle of the pitch could not blind their keeper; divine shots from the Golden Boot, coming at him from all sides. Look, Americans are a mixed race, British are one third black, Chinese are never black and French people are predominantly white. We should not change the order of nature just to win a FIFA cup. I am a sore loser in football.


Even my day return trip to Kwaebibirem District during the week, eventful as it was, did not sooth me enough. A journey, which could have taken two hours, ended up as a five-hour bump and winding disarray, more potholes sashaying across the face of the road competing with asphalt. Getting to Kade from Accra is no joke.


I am not good with circular movement and too many sudden halts to maneuver around ditches and craters, I had to resort to opening the window, get some fresh air to avoid the inevitable puke if it continued. And it never ended. But thankfully the Kindergarten kids of Kwaebibirem made my trip.


Just on the outskirts of the district we moved right to avoid a police patrol 4x4 loaded with men, traveling opposite. It seemed rather serious and as we pondered what it could be, just to our right marching two astride, placards aloft with teacher on the inner side of the road carefully marshalling her troops, the Kwaebibirem Kindergarten children were exercising their right to a protest.

Their main banner "We Need Quality Education, Start Right, Start from KG". I thought the Ghana Police said they did not have enough capacity because of the Election Petition to protect any street protesters? Anyway, it was one of those coincidences you cannot arrange even if you tried. But those kids were serious. I spotted a Jerry Rawlings or two amidst, ones who will one day write their story of when they took on the Ghana Police when they were just five years old.


But now we are in a full-blown cash-broke crisis and to deflect from the truth, we are politicking it a "challenge", not a problem. Parliament let this out of the bag when they hushed up MP for Atwima Mponua Isaac Asiamah's outburst about committees struggling for cash. Before he withdrew the statement, we all heard they had "challenges", not broke.


So what is the real picture? Finance Minister Seth Terkper also says we are not broke, just facing "challenges".


Like Parliament who rushed tax bills in order to give Government a chance to fix these "challenges" (they are looking at raising some ghc373million) but the Finance Minister has very few options. He does not have enough cash coming in to meet obligations. Bulk Distribution Companies are owed about $700million and it is threatening to spill over to some banks if Government does not pay up soon.


Statutory funds (GETFund, SSNIT, District Assemblies Common Fund, National Health, Road Fund etc.) are all late, road contractors are yelling from tipper trucks and even the banks despite all the profit gouging in past years are struggling to raise and keep cash in the vaults. The expenditure side of Government finances is escalating and the revenue side is shrinking. When that happens you usually figure you are cash broke.

All the information I use here is from the Bank of Ghana and Ministry of Finance websites, especially the Bank of Ghana Monetary Policy Report published in May, and relate to our position for the first quarter of the year and into April and May 2013.


We are in dire straights. The economy grew year on year by 6.7% in the first quarter of 2013, compared to 10.3% for the same period in 2012. Services recorded the highest growth of 12%, agriculture registered a growth rate of 1.1%, and industry declined by 0.8%. On a quarter-on quarter basis, the value of goods and services produced in the first quarter of 2013 declined by 3.1%.


After rebasing the index, (you didn't know we had done this?) to reflect new household consumption patterns, May inflation was revised to 11.1% year-on-year. This is the fifth time the CPI has been rebased. The first re-basing was done in 1963.


The BoG World Economic Outlook and External Report, which captures the extent of foreign inputs to individuals and businesses shows a very sharp drop in remittances coming to family from relatives abroad. Read paragraph 4.5.3, the decline is 17.8% compared to 2012, a shortfall of $85.3million. Gross and International reserves have also declined, covering only 2.9 months, when it has been usual to cover some 3 to 4 months. This statistic has been one of Government's bragging points.


Purchases of Ghana's cocoa on the international market have dropped by 17.3% for the 2012/2013 main crop season. The purchase for the first 29 weeks was 658,663 tonnes compared with 796,394 tonnes for 2011/2012 during the same period, a decline of 17.3%. The 2013 Budget projected a funding deficit of GH¢8bn and the gap is growing.

The various BoG analyses refer to the Composite Index of Economic Activity, which does not paint a good picture of the state of affairs. Inflation is on the up; April 2013 was 10.6%, up from 10.4% in March and 8.8% in January. This is partly explained by the upward adjustment of petroleum prices in February, coupled with seasonal effects. Food inflation rose to 6.4% in April, from 3.5% in January, while non-food inflation edged up to 13%, from 11.5% in the same period.


The Composite Index of Economic Activity (CIEA), which measures the pace of economic activity, contracted by 0.6% in March 2013, against 14.8% growth in March 2012. All the components of the CIEA recorded negative yearly growth rates with the exception of Tourist Arrivals, Domestic VAT and Deposit Money Banks credit to the private sector.


Consumer confidence is waning, and the latest CIEA survey conducted in March and April by the Bank of Ghana showed weakened sentiments by both business and consumers. The Business Confidence Index declined to 99.0 in March 2013, from 104.1 in December 2012. The energy crisis is taking its toll, and has translated into lower business optimism about growth prospects and heightened inflation expectations over the medium-term horizon. Similarly, the Consumer Confidence Index fell to 96.1 in April, from 105.0 in January 2013. My understanding of "political broke" is you wake up today to find you do not have enough cash to meet your single spine expenses.


It plays havoc with your party colors and can bleach the colors temporarily or it may protract, depending on what you have in the pipeline. It is a massive shameful event but usually friendly donor or Bretton Woods borrowing can help shift the situation, or recklessly some exceptionally high interest borrowing, created by towering domestic treasury rates can tempt you to sort it out that way, while you gather yourself for the impending shortage, which will come because you succumbed in desperation to gatehouse today's election year to lodge tomorrow's 4-year term.


Still, the Election Petition continues. Two weeks in a row, I have said this case will not travel beyond July. Now I am in re-think mode. Petitioner's Counsel Addison wants to nail still-on-the-stand Afari Gyan, and Tsatsu is still trying to bewilder us with technology he clearly does not know how to use.

But M'Luds, we are not tired of this case. We want the right result, we are eager to know what it may be; our challenge is when? How long will you keep us waiting after we are done with closing addresses because Nigeria's Akpors is threatening to take over from Ghana's Kweku Ananse as the wisest sage in West Africa.


Ghana, Aha a ye de papa. Alius valde week advenio. Another great week to come!


sydney@bizghana.com