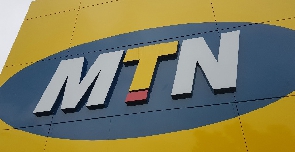 I'll be ashamed of the sitting government, and myself as Ghanaian if the MTN network operator is not imposed on a hefty fine to pay for this damage done the customers.
Has the company thought about compensating the losses of customers sequel to their incompetence of the management of their network?

You just come out to announce to the people that your undersea fibre optic cable has been breached. We should take it hookline-and-sinker. So, all this while MTN is not having any plan B, an alternative plan to a possibility of their facilities being damaged?

And they all this while woo mobile users to switch to their network? Has the company thought about the number of customers who depend on the network for some essential services like: taking of life saving medicine?

It's high time governments in Africa cause erring companies to pay for these jokes.
You hold us to ransom our entire lives for days, and you come out to beguile us albeit ridiculing with a 2GB of data? Our legendary affinity as Africans to embracing freebies will blind us to seeing the insults shrouded in the hamper the MTN company is with its left hand handing to Ghanaians.

*A gold we had been before, but our worth we know not anymore!*

Yes, customers should take what the company is offering, but with the mindset that we deserve more and better. Let's use that 2GB data to search for whatever we lost during the days MTN shut the door on us to the global internet world. Let's take them through our legal system to wake from slumber all arms of government and the political office holders in order for them to see how badly the network operators are treating Ghanaians, and by stretch all Africans. Data purchase is not within the reach of the average Ghanaian if he/she is to meet the demands of the internet world. Yet, Ghanaians squeeze water out of the rock and pour all at the feet of the glutinous network operators, and the reward we get from that is clichés of "we're sorry".

No more for such crafted " we're sorrys". The government of Ghana should put the foot down and take back what they've stolen from Ghanaians in their "we're sorry" manipulations.