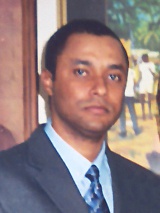 The stranglehold of men on political power worldwide is now a thing of the past, if we are to delve into history and recount the giant strides women have made in the political arena in the last 60 years. But with these achievements by women comes the sad realization that Ghana, like many sister African nations, is yet to enjoy the distinguished honor of having its first female president. Electing a woman to the Ghanaian presidency should become a sacrosanct objective as we approach the second decade of the 21st Century.
Tamim Ansary, a writer for MSN Encarta on culture and society, has documented the gains women have made in the murky waters of politics around the globe, culminating in women becoming heads of state of 51 countries in the last 50 years alone. So, when will Ghana have a female president? Are Ghanaian men so egotistic, rapacious and chauvinistic they cannot contemplate or promote the notion of a woman president? Why would the various political establishments not make it their priority to unearth and groom ? and endorse! ? female politicians capable of occupying the nation's top public post?

Having a female president in Ghana is quintessential egalitarianism, and I call on all those who believe in the aforementioned ideal to come together toward the realization of this goal by 2012, and no later than 2016. The cauldron of political power in Ghana should no longer be a preserve of men only ? our mothers, sisters and aunts should also be allowed to enjoy the "spoils" of our fledgling democracy.

With the cacophonous messages emanating from the top echelons of power ? these leaders preach virtue but practice vice, examples being Richard Anane, Alban Bagbin and recently Joseph Afotey Laryea, men whose "distinguished" services to Ghanaians, especially the fairer sex, emanate from the anterior bulge slightly below their waists! ? I believe ambitious Ghanaian women ought to jettison their own taciturn approach to leadership and take on their male counterparts in the political arena.

Well, back to some serious endeavors. While not an exhaustive list by any stretch of the imagination, many of our sisters, mothers and aunts will be encouraged after perusing the list below and realizing that the road to the Ghanaian presidency no longer has to be the road never traveled!

Some Past and Present Female Rulers

Maria Estela de Peron: Peron was president of Argentina from July 1974 to March 1976. She replaced her husband, Juan Domingo Peron, upon his death, after he had been president from 1946 to 1955, and also from 1973 to 1974. Maria de Peron, the first female president in the Americas, was ousted in a military coup.
Lydia Gueiler Tejada: Tejada was caretaker president of Bolivia from November 1979 to July 1980. She was removed from office via a military uprising.

Vigdis Finnbogadottir: Finnbogadottir became president of Iceland in August 1980 and served for 16 years! She was Europe's first female president and was also the longest-serving female president in history.

Agatha Barbara: Barbara was president of Malta from February 1982 to February 1987. She was Europe's second president after Finnbogadottir.

Corazon Aquino: Widow of former Philippine senator Benigno Aquino, Corazon Aquino served as president of the Philippines from February 1986 to June 1992. She was Asia's first female president.

Violeta Barrios de Chamorro: Chamorro was president of Nicaragua from April 1990 to January 1997. Violeta de Chamorro was the first woman elected president at the polls in Latin America.

Mary Robinson: Robinson served as president of Ireland from December 1990 to September 1997. Leaving three months short of her full term in office, Robinson later became the United Nation's High Commissioner for Human Rights.
Mireya Moscoso de Arias: Arias was Panama's first woman president, serving in that capacity from September 1999 to September 2004. She was the wife of former Panamanian ruler Arnulfo Arias Madrid.

Christina Fernandez de Kirchner: Kirchner is the current president of Argentina, following in the footsteps of her husband to become president of her country. Nestor Kirchner, Christina Kirchner's husband, was the immediate past president of Argentina. In her victory speech to the people of Argentina, Christina Kirchner emphasized that her election was "an important responsibility for [women]."

Ellen Sirleaf-Johnson: Africa's first elected female president, Liberia's Sirleaf-Johnson became head of state on November 23, 2005, after defeating popular soccer player George Weah at the polls. Sirleaf-Johnson holds a master's degree in public administration from Harvard University. Sirleaf-Johnson's election is symbolic of the renaissance of women in African politics, and many of us hope that she will not be a lone voice, but a trailblazer for other African women in the years to come.

Learning from Other Nations

My article is not a discourse about the constitutional differences between a prime minister and an executive president, so I will discuss both positions interchangeably. If nations like Pakistan, India, and England can elect female leaders, then Ghana can do the same. Although England does not elect its prime minister directly, Margaret Thatcher's ascent to that position in 1979 was no easy feat.

Additionally, if New Zealand and Finland can each elect a female president twice, why would Ghana not give a woman the opportunity to serve in the nation's highest office? Liberia has done it, so why not Ghana? Sadly, the United States, arguably the most advanced democracy in the world, is yet to elect its first female president. With the current resurgence of Hillary Clinton in the 2008 Democratic primaries, however, the United States may finally be positioning itself for its first woman president.
Stereotypes and Prejudices

In many areas across the continent of Africa, some men still do not accept that women and men are equal, and so these men refuse to recognize women's capabilities beyond the latter's nurturing roles and other second-fiddle positions in society. Unfortunately, even in an advanced country like the Unites States, women still earn only three-quarters of what men make per hour for equal work. It is these kinds of obfuscatory stereotypes and blatant inequities that all Ghanaians need to both unequivocally dispel from their collective reasoning and work hard to correct.

The re-education of Ghanaians to understand that neither gender is necessarily superior must begin at home. Mothers must train their daughters to keep their "chins up" in society and to refuse to allow men to define women's capabilities. After all, some of the smartest women to graduate from our universities have been women, but they generally have not had the same opportunities in the workforce as men. For real results to occur, we must have a bottom-to-top change in our beliefs by launching a fiery crusade now to win the hearts and minds of the younger generation.

Possible Female Presidents

A perfunctory look at the present political landscape reveals a number of women capable of staking a claim to the presidency in 2012, provided the major political parties are willing to afford their female members the same opportunities their male juggernauts continually enjoy. For instance, Mrs. Theresa Kufuor or Elizabeth Ohene can run on the platform of the NPP in 2012. Similarly, Mrs. Konadu Rawlings, Mrs. Atta-Mills or Ama Benyiwa Doe can run on the platform of the NDC. And in addition to the afore-referenced set of ladies is an array of likeminded women with the tenacity, acumen and intelligence to be president of Ghana.

The Future
Simmering on the embers of anachronism are the jaded practices of male chauvinism and gaudy androcentrism, actions that for many decades had defined the roles of women in the Ghanaian society. But any man who still thinks a woman in contemporary Ghana is defined more by her ability to raise children or play second-fiddle in the larger society must be smoking some illegal substance! With the help of party stalwarts, Ghanaian ladies can carve their own paths to the zenith of political power, as some men simply will be unwilling to surrender power without a fight.

And with corruption besmearing the male-dominated leadership of our country, we need a few strong-willed women ? the Yaa Asantewaa-types, with brain power too! ? to win over the electorate and take charge of the nation's affairs. For now, our mothers, sisters and aunts must patiently wait another 4 years for the opportunity to seek the nation's highest office, and many of us expect them to turn on the throttle as early as 2010 for the recognition they have never had in Ghana: the election of one of their own as head of state.


The writer, Daniel K. Pryce, in addition to two undergraduate degrees, holds a master's degree in public administration from George Mason University, U.S.A. He is a member of the national honor society for public affairs and administration in the U.S.A. He can be reached at dpryce@cox.net.
Views expressed by the author(s) do not necessarily reflect those of GhanaHomePage.