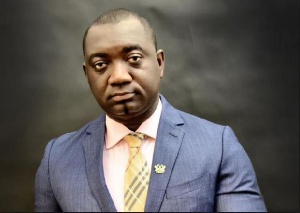 It has been established after a thorough research and investigations that thousands of Ghanaian employees at the Tema Port will lose their jobs with the current MPS deal signed by the erstwhile Mahama administration.
Mr Ofosu Ampofo who is currently the Chairman of NDC was then Board Chairman of the Ghana Port and Habour Authority (GPHA) and signed the reckless deal with the Meridian Port Services (MPS) without considering the welfare and plights of the Ghanaian workers at the state entity.

In 2015, when ex-president John Mahama's government was dotting the i's and crossing the t's, they were alerted by Ghana Ports and Habors Authority (GPHA) workers of the later consequences, but the NDC government at the time refused to listen to the views of the workers. I wonder why a government who has been tasked to preside over the welfare of his citizens will rather do the opposite.

This deal was rather signed by the past government to enrich themselves rather than the ordinary Ghanaian citizens working at the port. The contract is expected to last for 35 good years where Ghana stands to lose billions of dollars.
It's very pathetic when I hear the ex-president say he cares about Ghanaians and that he wants to be given another opportunity to spearhead the affairs of the state. The question is: Was Mahama sleeping when the MPS deal was being singed?

Never again Mahama!

Columnist: Edmund Kyei – NPP Communication Member and Asokwa Constituency 1st Vice Chairman