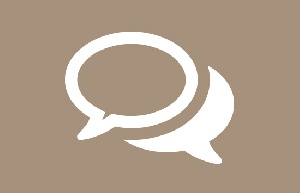 "The best minds are not in government. If any were, business will steal them away."

-Ronald Reagan-


This popular saying by Ex-United State of America President, Ronald Reagan is being proved right by the Mahama Ndc administration in Ghana with people like Ofosu Kwakye, Okudzeto Ablakwah and company in this kakistocracy Ndc government.


"Nyansafuooo eeei, mo wo hene,? "


"Nyansafuooo eeei, mo wo hene,? "


To borrow a quote from the Presbyterian Moderator of Ghana, where are the wise people in the NDC they have to always parade Ofosu Kwakye with his mythomane and 'juvenilelistic' responses to very important national issues?

According to a survey done by the independent researcher, Afrobarometer, 76 percent of Ghanaians blame government for failing to improve their living standards.The report, which sampled the views of 2,400 citizens about their economic and living conditions, stated that one in 10 Ghanaians were pessimistic about the country's economic prospects for 2015.


Felix Kwakye-Ofosu the Deputy, Communications Minister,in refuting the results of this survey instead of delving into it with objective lenses instead put his political glasses on and showed his juvenescent approach to issues as usual.


To Mr. Kwakye-Ofosu, the survey was conducted at a time when the country was facing severe economic conditions which may not be prevalent in the country currently. Let the tutoyering of this exuberant youthful Minister begin. Is Ofosu Kwakye living in space and pays occasional visit to the land called Ghana? The conditions as existed in May-June when this survey was done is still prevalent in the country and nothing has changed significantly to alter this result.


The argument that the survey was done at a time when the economy was in real bad shape and therefore not relevant at the moment is just sophomoric and pure balderdash. A survey only shows the condition prevailing at one particular time or moment and that is exactly what this survey did as the condition was in May-June of 2014 and since the conditions at that time is relevant in October, Ofosu Kwakye's argument just falls flat on its face.


Another point of contention Mr Kwakye raised was that, 750 of the 2400 people surveyed were picked from Ashanti and Eastern regions where the opposition Npp is very strong and therefore skewed the results of this survey.

"According to the Deputy Communications Minister, Felix Kwakye-Ofosu, the fact that 750 people out of the 2,400 respondents were selected from the Ashanti and Eastern regions compromises the political objectivity of the findings."


For a survey like this sample to reflect reality, you cannot take 100 people from Upper West region and 100 people from Ashanti region because there are ten times more people living in Ashanti region than Upper west so you use the proportion of the regions composition of the general population and that is why Ashanti region and Eastern region, the number one and number three largest regions in Ghana, in terms of population have 750 out of the 2400 people sampled because it mimicks the population of Ghana.


Let's expatiate on this point. According to the 2010 Ghana census, there are more than 8.2 million people living in the two regions which is almost one third of the entire 25 million people of Ghana and therefore using a method of proportional representative basis, a method that captures the true feelings of the entire population.


Maybe Mr Ofosu Kwakye was looking for a survey with 2400 to be divided evenly between the ten regions with 240 people from each region.Yes, 240 people from Upper West region is the same as 240 people from Ashanti region in terms of human value but for statistical results, you cannot value 240 people from a region with only 600,000 plus people to a region with over five million people, that will give you a false result. There is a reason Ashanti region has 47 constituencies compared to the thirteen or fifteen constituencies in the Upper West region. As a matter of fact, there are more people living in Ashanti region than the three Northern regions.


Mr Kwakye did not believe that 76% of the People are blaming the government for the poor economic conditions in Ghana because he believes the Ndc supporters no matter what the conditions are will not speak against this government. What he failed to realize is that, whether you are Ndc supporter or Npp. PNC or whatever party you belong to, when you go to the market, we all pay for the same price for foodstuffs, petrol, rent, electricity bill, water bill, transportation and etc.

There is no special market for Ndc supporters where they pay less for goods and services as compared to the Npp supporters and we all feel the same pinch when it comes to pocket book matters.


The good news for Mr. Ofosu Kwakye which his exiguous brain failed to explore is that, this does not mean even if we go to the polls today, those Ndc supporters that expressed their true feelings about the economy are going to vote against Ndc. I don't see the diehard Ndc supporters voting for the Npp but the bad news is that, if the economy fails to pick up steam by December of 2016, the Ndc supporters will not go to the polls in their numbers. Even if 5% of the Ndc supporters fail to go to the polls, that will spell a doom for the Ndc and the Mahama government.


Mr Ofosu Kwakye might be an educated person but he is one of those we refer to as educated illiterates because their analytical abilities are below par. I am not a statician and neither is Mr Ofosu Kwakye but for him to argue that it is political chicanery to have 750 people in a sample of o 2400 that reflects the proportional representative of this survey shows that Mr Kwakye is one of those "Chew and Pour" graduates our Universities continue to churn out who are incapable of deep thinking when it is required.


"Government is like a baby. An alimentary canal with a big appetite at one end and no sense of responsibility at the other"


-Ronald Reagan-

A very good description of Mahama Ndc administration.


Justice Sarpong


(CRADINAL of TRUTH)