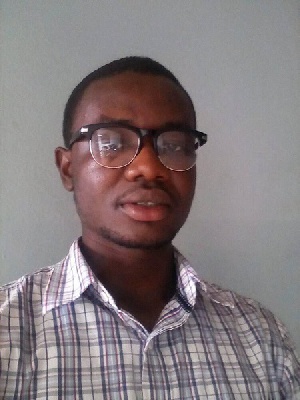 If we are unable to make Brong Ahafo a better place to live, wetin we gain?
We gotta strive more...even if we move to somewhere else to seek for greener pastures; Brong Ahafo will still remain our home...and one day we will surely come back. Just think about that.

Day-in-day-out, I spend a lot of time thinking about how we can make a generational impact. The more I think, I got to know that one person cannot do it alone.

I do not think it will cost us much to come together and work towards a common goal. Can we start by showing the world where we come from? Can we fight for each other and be our brother's keeper?

We know our challenges as a people, but it is taking us many years to find solutions to it. It is never too late to change the status quo. We have to make the right step—and it should be now. This is not the time to allow our weaknesses to scare us.

Must we continue to rant about dividedness and lack of unity among us? No, we cannot continue to fail our future descendants.
We can boast of so many things...contributing immensely towards national development, but that should not eat into our minds. We cannot rely solely on politicians, individually, let us start something positive—and make Brong Ahafo a happy home.

Let us be proud of ourselves, support each other, have the will and can do spirit. Every family may have their challenges—but the existence of challenges gave birth to solutions.

Others will treat us or address us depending on the way we carry ourselves. We need not let go waste the opportunities and potentials we have at our disposal. We need to utilize it, break boundaries in the quest of building a better place.

We can make it when we believe.

Don't you think we can still be here and make giant strides?