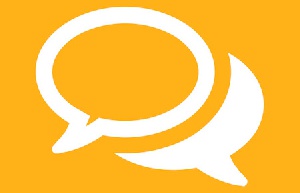 Yeah; we are moving on. The motherland keeps being moved to nowhere. 'Me no hear' has moved to 'me no wanna see'. When we all wish for clear sight always, the leader does not want to see.
His not wanting to see arises out of his inability to deliver on his promises. Signs, billboards or anything written anywhere that reminds him of unfulfilled promise to my compatriots irks and irritates him. Consequently, he has decided to make himself blind so he doesn't have to see any.

Promising for that sake and therefore, hears and sees as evil any demand from my compatriots that he should redeem his promises.

By force of arms, some wanted to liberate the motherland in 1966. Others wanted to redeem her in 1972 using the same force. Still by force of arms his master, he who dog born him, wanted a targetless revolution that would neither want to liberate nor redeem. So it continues, no liberation and no redemption and no revolution because that one was too nebulous.

My compatriots, the dark days are getting darker. The man would not refuse taking all the cocoa money and all the gold money and now all the oil and gas money on our behalf. But now, with all that money in his care, he does not want to hear our cries or see our plight in the use of the money. That is, indeed, darker days. Or maybe he has misused, misappropriated, squandered or in some way profligately spent all that money on himself, his family, those he perceives as enemies he should bribe and his cronies.

Today's leaders, especially the do little or nothing ones himself included, crave for sound bites or photo-ops. The leader wants others to see him the way he wants them to see him even though he does not want to see what my compatriots need and want. Because a leader of that sort is a cheat, he will not want to hear nor see what the people he is meant to lead by serving need or want. To him, it is his interest and not the interest of the public he leads.
Great leaders such as Osagyefo would want to hear and see in his nationwide tours so he can feel the public and be directed towards satisfying their needs. Indira Gandhi would once a week meet real villagers at her prime ministerial residence to interact with them to hear them and make herself to see their problems for direction towards solving them or at least mitigating them. Even in ancient times, Monomotapa, the King of Zimbabwe, would use his wives and children as his eyes and ears so he could gauge perception of him and his deeds.

In 1948 the Watson Commission warned against government insensitivity of not listening and not interested in seeing. Gold Coasters would tell you one of the main reasons for the riots it probed was because the colonial administration had no means for hearing or seeing what the citizenry thought and felt. That is why anything information services and communication was established over which the now no hear and no wanna see once superintended.

Much of what the ISD, BNI and part of the NSS seek to do is to keep a leader informed about what the people are saying and doing. Huge sums from the national purse go towards those activities. To hear the people and see their signs live is to authenticate information generated and ferreted through those pipelines.

And so the leader who genuinely seeks the welfare of the led seeks actively to hear them and see all the signs of their needs and wants, frustrations and admirations.

As soon as he feels irritated by the words and signs of the led, he should know he has lost any credibility and legitimacy to continue with the leadership assign. Today, hear not see not is the strategy for evading promise redemption.
To my compatriots, I hope you have taken the cue. Next time you see one of those huge billboards with someone in red lacoste (lying to you that he is youthful and therefore he will deliver) close your eyes or look elsewhere. Don't say you want to blind yourself in seeing it.

Avoid that face and name on the ballot paper because all he is doing is to con you for your vote. In both his mind and heart he does not want to hear you nor see any sign of your plea for help; not in words, not in signs.

He has actually vowed never to hear you nor see any sign you will raise. So beware, and vote for anyone else but him on election day.