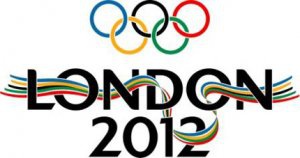 Tue, 4 Sep 2012 Source: Joe Aggrey/Finder Sports
There can be no question whatsoever that money, or better still the availability of that most essential commodity, is a sine qua non to the development and promotion of sports, just as it is with most areas of our lives. Of course, in a developing country like ours, when so many interests are competing for limited funds, sports will, more likely than not, end up as the poorer cousin.
It will, therefore, be asking for something close to the impossible, to wish that sports should be given the same attention in terms of funding or anything close to the allocation that is made for education, health, roads and those major areas of a nation's life.

I guess that doesn't happen even in the most affluent of nations, even though it can be safely assumed that sports isn't entirely pushed into the background, given the huge investments some countries make in order to bid not only to host major international competitions but to ensure their teams excel as well.

Great Britain, host of the recent 2012 Olympic Games, is a perfect example of what is being referred to here. Not only did the British spend a lot of money to host the rest of the world during what has been described as the best organized in the annals of the Olympics, no expense was also spared to ensure that Team GB put up their best performance ever.

The Brits, who finished third behind the USA and China, pushed past Russia, always a dominant force at the Olympics. With a haul of 29 gold, 17 silver and 19 bronze, Britain substantially achieved more than their previous tally of 19 gold, 13 silver and 15 bronze medals which saw them placing fourth at the Beijing Games in 2008. And who says improved funding didn't play a pivotal role in that achievement?

Indeed, the fact that Prime Minister David Cameron has announced the infusion of 500 million pounds sterling to ensure that the momentum is carried into the next Games in Rio 2016 and beyond is more than significant. It is a powerful statement whose import cannot be lost on other countries seriously positioning themselves for the battle for medals at future Olympics.

Of course, Ghana cannot for a moment pretend to be in the bracket of those Olympic giants but for how long must the current situation of hopelessness be allowed to continue? Since it is an incontrovertible truth that you reap what you sow, it must be clear as night follows day that no country can hope to achieve laurels at such global games as the Olympics without investing adequately in training and preparation.
And since it is clear that our government alone cannot afford to spend the huge sums required to catapult our sportsmen and sportswomen into the high realm of Olympic competitors, it is imperative that some ways be found to find the additional funds needed to fill the huge void in the budgetary requirement.

That is if this country still intends to be part of the competition and not just be part of the crowd.

For instance, running a lottery is an avenue that can be explored to good effect, as some countries, including Britain, have so successfully done.

There can be an aggressive sponsorship bid with a sector like the telecom companies targeted. It should not take too much effort to convince them to divert part of the huge sums spent on beauty pageants into giving sports such a lift that would over time transform some of our potential sports people into serious contenders.

And whilst we are at it, wouldn't it be worth our while revisiting those programs which made it possible for some of our bright athletes to gain scholarships into American universities, where the Stan Alloteys, Francis Dodoos, the Joshua Owusus, the Ohene Karikaris , the Myles-Mills brothers and the Alice Anums , to mention just a few, polished their athletics spikes to perform so outstandingly for Ghana in the past.

But, indeed, we must first look at ways of once making schools sports the bedrock of Ghana sports, especially athletics. This won't be an easy task when one takes into consideration the changes which have taken place in the education system . It is no secret that the introduction of the system which has reduced the length of time that a student could spends in the secondary school from a possible eight years to three means that many a potential athlete these days doesn't have the time and space to develop, as happened in the days of the athletes I have just listed above.
No one can dispute the importance of schools sports as a developmental tool, a point that has been buttressed by Don Quarrie, head of Jamaica's athletics and himself an ex-Olympian. In an interview on the sidelines of the 2012 Games, he left no one in doubt about the fact that his country's rise to fame on the tracks depended to a very large extent on the school sports, of course, backed by good coaching and good competitions

Given the situation, in which athletics has become in more ways than one an unintended casualty of the educational reforms in Ghana, a way has to found to reverse the trend. The universities and other tertiary institutions readily come to mind. As pertains in some countries like the USA, a quota system can be arranged for students with sporting abilities to enter those tertiary facilities where they would be given the opportunity not only to further their studies but also develop their athletic talents. Such students could be there on scholarship, which brings back the question of

funding for sports. That our athletes had to break camp because of unavailability of funds during their preparations for London 2012 speaks volumes for how serious we are when it comes to getting ready for the big events, football being the possible exception.

Sports development and participation in international competitions, like the Olympics, can be expensive. One cannot belabor that point enough but what really irks is the penchant for spending frivolously on paying for hordes of officials and other hangers-on to accompany our ill-prepared and cash-starved sportsmen and sportswomen. Call that practice by whatever name but truth be told that is as indefensible as it is wasteful. For, it is basically a pleasure trip and nothing else.

That is why every taxpayer should be asking if really 45 officials were in London on the ticket of government during the course of the just-ended Olympics. It just doesn't make sense.
Source: Joe Aggrey/Finder Sports