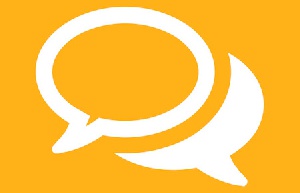 I must confess that even though, I know very well that Nana Addo will/would have been a better leader for Ghana than Prof Mills, I must still confess Mills was also a great man in his own small way.
Yes, he is a great man and might have become better than what he became if he had been in a better party like the NPP, but sad because he wasn't lucky and got himself in a wrong party like the NDC.

Yes, I believe Nana Addo will be one of the greatest things that will happen to Ghana after his end of term in office as president(Nana Addo was trained by the best president ever Kuffour) currently, but we all have to bear in mind that everyone trains someone to be better than or equal to him, so meaning if he was trained by the best currently to be better or equal to him, then a likelihood Nana Addo will be the best after his end of term, I salute you my boss Kuffour, thanks for training someone for Ghana, thanks for thinking into the future generation of Ghanaians), yes Nana will over deliver and make Ghanaians proud.

Also in a similar way, I believe Mills would have done something better than he, Mills did, if he had been in the right party like NPP and had gotten himself trained, supported, comforted, cared for the by the very good, experienced, caring people in NPP.

Seriously, I mostly get sad at the way Mills was treated by his own party people in NDC but sometimes too, I decide not to blame the NDC too much also, because we all know goat and sheep can't mix and so, a reason why a talent like Mills couldnt cope and shouldnt have mixed with a pack of wolves like the NDC which sadly ended in his untimely death through this internal COUP DETAT done by the NDC against their own (Mills)

I must say this COUP DETAT was an experience for me though but I also scream out very painfully, loudly anytime I remember it, because it hurts me to the bone because it was done to a wrong person like Mills.

Tears rolling down my cheeks, I am writing with so much pain, I'm so emotionally hurt, so emotionally driven that if i don't take care, I might use some very bad words here.

Seriously, I can't control my tears and emotions.

Should the good mostly suffer at the hands of the wicked?
God, please take such a cup far away from me and all good people from today but may your will always come to pass though, amen.

Tears rolling down my cheeks

How could this be done to Mills by the NDC especially by the very people he trusted in his party especially as soon as he started the fight for the wellbeing of Ghanaians in general through the fight against CORRUPTION by his people in NDC who were tarnishing his image and wrecking the country with this thievery behaviour.

I'm Soo sad, Yasmin, Nana Afia, Alice, fresh Ann, Danny Yaa, Hannah, Akua, Fobia, empress, badger, Dyanne, Vida, please one of you should come and help wipe out my tears.

I can't even eat mpo even though I feel so hungry.

This thing has really emotionally broken me down completely, oohh I'm deeply hurt, so sad when people someone trusts backstabs them.

Note;

As soon as Mills mentioned an investigation of Mahama
As soon as Mills mentioned an investigate and prosecution of Wayomi by EOCO

As soon as Mills wanted to bring back Martin Amidu to continue his good works in NDC after he learnt Martin was right and was only rather keen on doing the good thing for Ghanaians

As soon as Mills started doing others,

All of a sudden;

All his doctors were absent on one fateful day

All his relatives who were always by his side were absent from his side because they had tasks to do on one fateful day

Mills was put at the back of an unofficial car without a convoy or his motor riders, straight to a hospital on one fateful day

Mills was sent to the 37 Military Hospital instead of the best hospital in Accra and Ghana, Korle Bu on one fateful day
Mills was sent to the hospital without the awareness of the doctors at the 37 Military Hospital, so that, at least an emergency team of doctors could have been put on an emergency standby on one fateful day

Mills was sent to the maternity ward instead of the emergency ward on one fateful day

Mills was pronounced death on arrival on one fateful day

Three years ago, his brother Dr Cadman Mills said he was with him when he had a massive stroke, raised his hands into the air and uttered the words "My Lord into your hands I commit my soul" on one fateful day

Three years after his death, Dr Cadmills Mills has again explained in an interview that his brother fell and bled until he died on one fateful day

We still don't know what killed mills, what his autopsy report actually says, up to this fateful day

Seriously I'm sad, tears in my eye on this fateful day

My first COUP D'ETAT EXPERIENCE, at least history has helped me with an experience to tell my kids in future, but I'm very sad at the way it happened and who it happened to on that fateful day
May GOD be praised always

Nana Kwadwo Akwaa

Operation 30% For NPP In Volta

Critical Thinkers