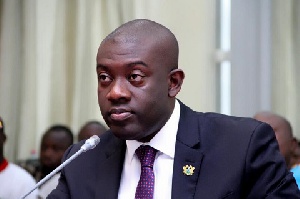 Dear Sir, I bring you greetings from Ofoase Zongo.
First and foremost, congratulations on your first anniversary as our representative in parliament.

This note has only one purpose, and it is just to seek some information and here we go.

Your campaign messages in the run to your election as our MP were hinged on these three(3) thematic areas,

1.Health

2.Education
3.Youth empowerment/employment

Under Health

You promised to ensure we have a resident medical doctor in the constituency .You were very passionate about we getting one because it is unacceptable for over fifty thousands (50000) inhabitants to live without a medical doctor. How many community help post have you been able to construct or refurbish to aid health delivery in the district???Do we have our resident medical doctor?

Under Education

Your first promise was to establish an education fund with a certain percentage of your salary as our MP to help improve the standard of education in the district. Sir please, is the education fund established?? How much of your salary has been devoted for such fund?? How much has it yielded after one year in office?
Has there been any disbursement? if yes, who are some of the beneficiaries?? If no, why? And who qualifies to benefit from this good? Please I am aware you supported some constituents with your MP's common fund, which every other MPs normally do. Your promise was on your salary and that is where I am interested.

Under Empowerment/Employment

You told us during the campaign that, you have the world listening to you, So all you needed was an office. Simply put, you needed our vote to help with your lobbying with foreign investors to create employment opportunities. You also promised to empower us through entrepreneurship How many entrepreneurs can you boast of after a year in office? How many have you facilitated their employment in the district? Please take out YEA modules.

Looking forward to a honest response

Thank you.