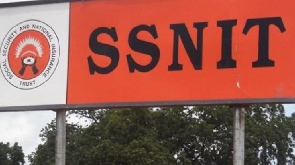 Life as a retiree can be fun and restful depending on one's preparation. I have had nothing but a peaceful, enjoyable and happy retirement with regular monthly pensionfor the past four years after almost 39 years of dedicated service.
I started working as a professional teacher in September 1975 at a public school in Gbegbeyisie, a coastal town in Accra. As a young teacher, my focus was on my work and the salary I was entitled to at the end of the month. The thought of retirement barely crossed my mind.

Time, they say, really flies. After about twenty years in the classroom, I became engrossed with preparing for life after retirement. There were many stories about how abysmal the amount paid out as pension was. Friends who had retired earlier joined the choir of complainers. I dreaded the thought of becoming a pensioner.

I therefore had to find alternative sources of retirement income because the clock was ticking very fast on me and 60 years was beckoning. My last station was Presec Staff Basic School at Legon where I spent 10 years. I formally bowed out of active service as Deputy Director of Education with the Ghana Education Service (GES) with so much apprehension about how much I was going to receive as pension in 2014.

My time was due and I finally put in my application for pension at SSNIT. I later received an alert that my account had been credited with my lump sum and monthly pension. I was surprised. I sincerely thought there was something wrong with the formula that was used in computing my benefits. I wondered if it was the same formula used in computing the benefits of people I have heard complaining about their SSNIT benefits. For a moment I thought I have been overpaid.

My monthly pension was almost the same as my take home pay whilst in active service.

I sought clarifications and discovered that pension is only a replacement of part of one's basic income. I was told the average of the three highest annual salaries I received during my working life was used in determining my benefit.
Fortunately, I had been migrated onto the Single Spine Salary Structure which offered a relatively better salary. Another factor that I learnt was used was the number of months I had contributed to the scheme. The almost 39 years of service yielded close to 80% of my basic pay as pension.

I believe a lot of us really do not bother to find what goes into the determination of our pension. Some also, just like me, might have accepted the hearsays without questioning those handling their contributions. We form expectations high above the roof. Retirement really is not all about what SSNIT pays. I can live on my SSNIT pension alone even if I had no other source of income.

The retirement journey starts the very day we start working. We should start thinking about our primary place of residence when we retire during the early stages of our career. Getting to the latter stages of our working life, we must begin adjusting our lifestyles to fit into our next stage – pensions. Prepare for life without transport allowance, overtime allowance, market premium, official accommodation and clothing allowance among others. You will certainly be stripped off your allowances upon retirement. Reduce your expenses and have a stress-free pension life.

I feel very fulfilled as someone who has served the nation and now receiving regular income from SSNIT. Gracefully, my pension has not been static. I have enjoyed annual increments in my pension no matter how small.

If you are in active service, you have a good opportunity to prepare adequately for retirement. You owe it a responsibility to yourself for an enjoyable old age.