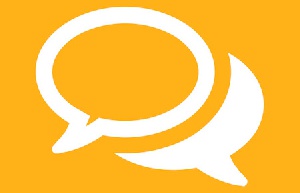 The danger which the National Democratic Congress (NDC) pose to our nation today is worrisome. The political traditions of the current administration have created and institutionalized corruption nationwide and on a large scale.
The National Democratic Congress has ruled Ghana for about 26 years under different leaders and with different names but it ideologies have remained the same. A system that seeks to bring prosperity to themselves and their criminal international partners at the expense of the tax- payer.

Folks, I need no Juju man or a soothsayer to tell me that our own blood, President John Dramani Mahama is a failure and a disgrace. Let's forget of ethnicity, tribalism, favoritism and nepotism and make a better choice come 2016.

The social class system which our founding father, Osagyefo Dr. Kwame Nkrumah made a point to remove from all walks of life has come back. Right before our naked eyes our nation is being auctioned away to the highest bidder. Patriotism has been totally erased from the minds of our children by an irrelevant education curriculum. Indiscipline has become the norm and it now serves as a destructive fuel that is helping to burn our nation to ashes.

The Ghanaian people must arise! The Ghanaian people must become one! It is an extraordinary enlightenment that will break off the scales of ignorance from us. The Ghanaian people must understand that the NDC is the only destructive enemy our nation shall ever face and until they are booted out of office, our problems shall remain the same.

The New Patriotic Party (NPP) ruled for 8 years only under the leadership of former president Kuffour, AKA "THE GENTLE GIANT" he was able carve a niche for himself. He shall forever be remembered for given birth to the following projects, National Health Insurance Scheme (NHIA), Free Maternal Care, Free Cocoa Mass Spraying Exercise, School Feeding Programme, Metro Mass Transit (MMT), Bui Dam and the likes. Kudos to you Mr. Kuffour.

President Mahama in his own wisdom has given birth to National Service rot, GYEEDA scandal, Intensive erratic power supply, World cup brouhaha, Black queens brouhaha, SADA rot, persistent strike actions, just to mention a few.
Folks, I am 100% aware that this piece of writing may not go down well with those "educated illiterates" on the other side. I am also aware that it will attract negative comments but let me be quick to add that, I am ever ready to welcome those criticisms into my belly. Thanks to the almighty JAH RASTAFARI for giving me a big belly.

Comrades, let's enclose within our mental faculties that the key word here is CHANGE.

God bless all my readers, God bless mother Ghana.

Mr. Bombs

(0248953663)