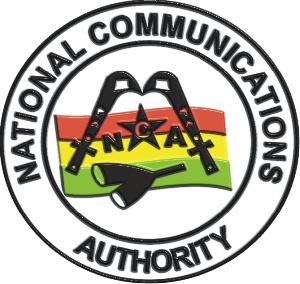 My village had a lot of interesting stories, but also a lot of twists that provided the contents for life lessons thereafter. Sometimes I wish I could reverse the clock, just to relive some of the purities of village life, and how these shaped how I perceive life; a lot to hold on to, I believe.
Growing up, one of my father's cousins, Uncle Kojo, had an interesting home, filled with drama, but also a go-to house, for mangoes, and for entertainment, from the man himself, to his wives, and his children, they all had something to share that brought us life, at least, enough of something to talk about on our way to the farm.

Uncle Kojo and his wife lived in the village where sugarcane production was high, cassava was in abundance, they never lacked bush meat, and as was expected, Uncle Kojo had three wives and 22 children, with his first son living up to 78 years, before Uncle Kojo died at an estimated age of 100 years.

The first wife, Auntie Abena, had ten children with him, and at age 89, the woman mounted a threat to divorce him, if he did not perform her marriage rites. This shocked everyone, especially how Auntie Abena had lived with Uncle Kojo all these years, had ten children with him, with the first son now aged 71, with several great grandchildren, what would be the significance of this marriage or divorce conversation?

Ten good children, one, two, up to ten, with the last born already passed 50, a second wife was brought in, living together with you in the same house, you sat down all these years, the third wife also came, lived with you, sharing the same pots, and the same compound, you did not talk.
You grew to be 40 years, 50, you got to 70 years, your children stopped you from going to the farm, because of old age, you had an eye operation, to remove the remaining cataracts, your children even bought you a walking stick, when you got to age 80, all these being an indication that you were nearing thee thy Lord; what is this sudden threats of divorce for, at all?

Uncle Kojo took the issue to the family head for arbitration, but the woman insisted that either he married her, properly, or she would seek divorce. And, this time, she was not only asking for a divorce, but the woman was now counting all the number of years Uncle Kojo lived with her, all the annual clothes that Uncle Kojo should have bought for her that never came, all the mpatadze (traditional compensations) that Uncle Kojo should have paid her, for marrying additional wives, that he did not pay, including the Badu Guan that was due her, for giving birth to her tenth child, that never came, she was now asking for all of these to be paid, otherwise even if Uncle Kojo performed the marriage rites, she was still going to divorce him.

As children we never understood this drama, until a few days ago when I read about the Actions of the National Communications Authority (NCA). The NCA this week announced that it has sanctioned some 130 radio stations across the country, some with fines, others with outright cancellation of their licenses.

The Ghana Journalist Association, and the Ghana Independent Broadcasters Association, have both issued statements condemning the action. The Media Foundation for West Africa has however leaned its support to NCA, maintaining that there must be sanity in the media environment, and that these sanctions would ensure future compliance.
The reasons for the sanctions, according to the NCA, range from some of the radio stations operating with expired licenses, to failing to comply with the rules of the regulator. The attendant punishment includes some radio stations being closed down, outright, while others are paying penalties as high as GHC61million.

Of course once Uncle Kojo did not perform the traditional marriage rites, Auntie Abena was entitled to divorce him, just as the law allows NCA to cancel the licenses of the unlicensed radio stations, do you get it?

Let me explain; do you remember Dr. Wireko Brobey's Radio Eye, which sprung up somewhere in the mid 1990s? It was an unlicensed radio station, that was operating illegally, so the NCA moved in to close it down; that was a marriage that never happened. Assuming the NCA had not acted, and the Radio Eye had operated for six years, you don't think that would have been a silent endorsement of their illegal operations?

I don't know why you still don't get me; I owe your company GHC500, to have been paid some five years ago, you have not asked for the money, I have also pretended that I don't owe you, you see me every day, I see you every day, we talk to each other, we play kyakya together, sometimes you invite me to attend the outdooring of your babies, I honor your invitations, and when I come I give donations.
In the meantime I still owe your company, overdue, for six years, and you are the very person who is responsible for collecting the money; what message are you sending out to me? That my indebtedness to you is now a gift, not so? Or otherwise what you are telling me is that you don't deserve your position, is that not so?

The validity of a radio authorization is supposed to be five years. Some of these sanctioned radio stations have had their licenses expired for as long as 17 years.

And NCA is a regulator with several state-of-the-art offices, with several staff who pride themselves to be qualified to do the job, and drawing their salaries, how did it happen that they failed in their own duties for nearly two decades, to monitor, to collect the overdue license fees, and to apply the sanctions?

You see, that is exactly what I never liked about Auntie Abena; she was either too lazy, or, tafletse, too incompetent, to have waited for that long, to ask for her due bride price.
Most probably she did not deserve her position as a maiden wife, or she was one of those family marriages where women were married off regardless of their suitability, like the kinds of cronyism that is being practiced in our public sectors in recent years, do you now get my point, or you still don't?

I will explain again, this time listen; do you think if you were a responsible citizen, and you truly deserved your position, and there was nothing psychologically wrong with your thought processes, do you think you would refuse to collect monies which are due your company, the same monies that should have been used to pay your salaries, the same salaries that feeds your wife and children, would you neglect your duty for seventeen years, and still have the fear of God to stay at post?

You watched the stations you have licensed to break the law, for seventeen years, you are the person who is supposed to have stopped the law from being broken, you sat there, watching, as the law got broken, and you rose suddenly, from your slumber, to inflict all the cumulative punishments on him, all at once, in a day, and you want to look good in the eyes of all of us?

So yes, while commending the new management at the NCA, for seeking to enforce the laws, is it not expected, that, several of the Directors of the institution should have, first, been dismissed, for sleeping over their jobs, then thereafter the affected radio stations would have been invited for negotiations, on what the way forward should be? You cannot sleep over your job, and wake up to your pay, no way!