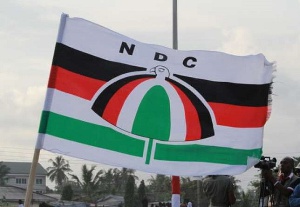 The National Democratic Congress (NDC) of Ghana has a well thought out plan to destabilize the New Patriotic Party (NPP) government and thereby pave the way for their electoral success in the elections of 2020.
On pages 53-55 of the "NDC's Campaign-Readiness Assignments Execution Schedule", the 64-page document spells out four full pages (with bullets) of "Creating Nationwide Awareness of NPP Government's Bad Performance Record".

Page 53 Section XV says, "Earlier in this document, we enumerated several issues that threaten the future electoral fortunes of the incumbent NPP government."

Paragraph two (2) says, "The obvious strategy therefore is to reinforce the threats posed to the NPP, while at the same time minimizing the threats posed to the NDC."

Paragraph three (3) stresses on the NDC's modus operandi: "By skillfully crafting and communicating messages on critical national and sectoral issues that play on the ELECTORATE's GREATEST FEARS, FRUSTRATIONS, VALUES and PREJUDICES, the NDC can, 1. influence the electorate to perceive the NPP, its political appointees and key spokespersons in a more negative light..."
Six (6) more points are raised on this same page 53 of the said document.

The NDC's health walk, Koku Anyidoho's so called civilian coup, the brouhaha over American military presence in Ghana, armed robbery issues, and a host of others raised by the NDC did not just drop from the skies. They are all part of the well-thought out plan of the NDC to destabilize the NPP government.

Each week, I will throw more light on this devilish plan of the NDC.