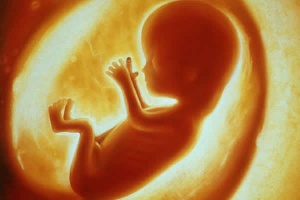 The global world has been taken by surprise by Coronavirus which is killing thousands of people and will even kill millions if vaccines are not found, and countries are pumping monies into finding vaccines in order to save lives. But it's unfortunate New Zealand has comfortably passed a law permitting the killing of unborn-but alive human beings.
"New Zealand's parliament has passed a bill decriminalising abortion and allowing women to choose a termination up to 20 weeks into a pregnancy." (Cf, BBC)

Prior to this new law that has permitted the killing of an unborn human being, a member of a community with all rights that all community members have, since 1977 a doctor had to perform abortion only when the woman's life was in danger.

2020 is different. New Zealand has permitted the killing of babies in the "kingdom of womb" who are 20 weeks older.

This would not have sounded crazy to me if the world at this moment of Covid-19 is not finding vaccines to save the same lives permitted to be taken by doctors and confused people. But the efforts countries are putting to find vaccines to help save life, contradict what New Zealand has done.

The world today finds nothing wrong in killing babies who are living well in the womb but has every right to combat viruses that stand against human lives outside the womb. Shame on us all!

At this moment, every country is trying her/his best to find a cure. This effort is to safe live. But they refuse to fight with all their strength and with their economic strength to fight against the killing of babies. I pity all the people who will defend those living on this land and kill those living in the womb. If only we will come to accept that the womb is mother earth for babies yet unborn, we will not maltreat them like the way we have over the centuries done.
We must not wait for theologians to tell us we have got it wrong in killing the unborn. What is wrong is wrong and you don't need a professor to make it right for you. Just as you feel the pain when stabbed so they too feel the pain when you use your tools to break their lives. If we think babies in the womb are nobody, then those affected with Covid-19 too are nobody and must be left to die. Then all of us must allow ourselves to be infected by this virus and be left to die. Why the strife to find a cure to Covid-19 if we do not value this same life in those helpless babies?

I am not preaching to you. I don't want to do that. But I think you should be ashamed to pass such a law in your country. Do you just want to be like the other nations like the USA, UK, e.t.c who are nobody but murderers? I believe you wanted to be like them. You must be ashamed.

Let Covid-19 kill us all if life is not valuable to you. But if life is…, then is never too late to reverse a bad law enacted. The knowledge of life in the baby is by common sense. No professor should explain where life begins. Living is life, life is living, unborn babies too live hence have lives.

Save life! Those in the womb too have rights.

From the pen of Emmanuel Graham Nyameke.