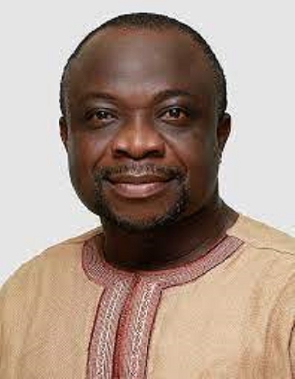 Barely within an hour of submitting an article for publishing intended for the establishment of cordial relationship between President Nana Akufo-Addo and Philip Basoah, member of parliament for Kumawu Constituency, when the sad news of his passing was broken to my younger brother, Mr. Kwaku Osei.
Some very Kumawu citizens for their selfish and parochial interests had fed Nana Akufo-Addo with false information that Philip Basoah (late) was a staunch Alan Kwadwo Kyeremateng's supporter, hence the genesis of Nana Akufo-Addo's dislike for him.

If he was Alan's supporter so what? Is Alan not equally a politician and a member of NPP?

Now, Basoah, my father-in-law, is dead and l hope it becomes a cause for celebration by his enemies, both from Kumawu and within the NPP fraternity.

I know the very four people from Kumawu who for their various selfish and parochial interests have constantly misinformed President Nana Akufo-Addo on Basoah not only to cost him a favour in his eyes but Kumawu Constituency, their fair share of the national developments initiated by President Nana Akufo-Addo and his NPP government.

As if l knew, in my said article submitted today, Tuesday, 28 March 2023, at around 6a.m, l was strongly advising the president to emulate a said character of Rawlings to expose the enemies of Dr. Kwabena Duffour when he was the Governor of Bank of Ghana.

When Rawlings invited Dr. Kwabena Duffour over to his Osu Castle office in the presence of those lying about him to Rawlings, the failure and inability to repeat what they had said when asked to tell it again, Rawlings immediately established how wicked and saboteurs they were.
Now that Basoah is gone to his maker to return no more, let his enemies jubilate and speed for the realisation of their selfish interests for which they saw Basoah as a stumbling block hence hated him with passion.

One of such saboteurs is dead about two years ago, leaving three.

Basoah was also hated by Kumawuhemaa and her self-styled Kumawuhene for not openly declaring support for them in their roguish chieftaincy dispute.

The political enemies and saboteurs of Basoah know themselves and should either bow down their heads in shame, or jubilate, but pray that nothing compels me to disclose their names.

Father-in-law, as painful as your exit from this troubled world is to your family and loved ones and constituents, l pray that almighty God grants you a peaceful rest in His bosom.