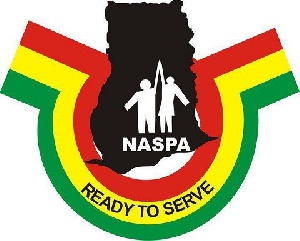 By: Newton-Offei, Justice Abeeku
It is often said that "he who comes to equity must come with clean hands"; and this is a principle which, if we want to be taken serious as a people, must endeavor to adhere to, and at all times.

Again in the book of proverbs chapter 11:1, it says "The LORD detests dishonest scales, but accurate weights find favor with him".

These two examples of wise sayings from humanity and divinity go to cement the fact that as humans, it is important not to turn perspectives of logicality on its head, as and when it suits us, but rather, be principled in whatever we do or say, by sticking to facts and holding aloft, fundamentals of human-focused dignity.

I have always said that, for your point of view to be respected and accepted, let your words border on finest of details and purity in facts. Now, this my line of logic is further enforced by the very popular quote "Everyone is entitled to his own opinion, but not to his own facts." by Daniel Patrick Moynihan, an American politician and sociologist and member of the Democratic Party, first elected to the United States Senate for New York in 1976, and was re-elected three times (in 1982, 1988, and 1994).

And on the lighter note, I have heard this very quote being excessively recited by many Ghanaians, including my very own brother Abdul Malik Kweku Baako, but I have never heard any of them giving credit to the good old Senator, and I think in this regard, all have sinned and fallen short f the law on plagiary plagiarized plagiarism.

What the law stipulates

Now, Section 2 and 4 of the National Service Act says that EVERY Ghanaian who is 18 years or more must do a part of their national service before entering a 'higher education' institution and then the rest afterwards, for a total of 2 years, six months of which should be in the military.
2. Section 7 of the Act says that a Ghanaian who does not do his or her national service cannot work in Ghana, for others or for themselves, and that anyone, or all the directors of any company, that employs them should be fined, jailed or both.

3. The entire Ghanaian Armed Forces cannot even boast of 16,000 soldiers, and the number of people who are 18 years and older number in the millions. There sure are no room for them in our beleaguered Navy, Army and Airforce.

4. Last year, just over 70,000 people took part in the national service scheme. Participation was restricted to tertiary graduates, the program had duration of one year, and no military service was included.

5. I cannot find the instrument - whether legislative, executive, constitutional or decree - that supports these adjustments made to the law.

In my quite moments

Now, with this as basis to seek to attempt to disqualify a prospective ministerial office holder, is very much tantamount to the state equally breaching the law and blatantly infringing on the human rights of our teeming youth who are engaged in 'Kayaye', truck pushing, coconut selling etc., on all the streets of our major cities and towns across the country. Statutorily, the state is to provide avenues for every 18year-old citizen of this country to render national service, part of which must be in the military, but this has completely eluded these ndc MPs. Clearly, what these folks are doing is nothing short of FOOLISH HATRED MOTIVATED BY RECULCITRANT NOTORIETY BEING EXHIBITED THROUGH OBJECTIONABLE POMPOSITY.

I sometimes sit back, in my moments of loneliness, and wonder why, as a people, we allow certain acts of blatant stupidly to fester in our society, just because the perpetrators are in office of authority, particularly political. As a people, we have allowed blatant acts of hypocrisy and obscene spectacle of dishonesty to gain foot-hold in our social fabric, while fundamentally-acceptable norms of decency, integrity, humility, truth and equity have all been shamelessly chucked out of the window.
One thing that is also waging a relentless crusade against fairness in our Ghanaian social fabric is this attitude of the media, for some reasons I have always scratched my head over, to spend time diving into their very archives, just to arm themselves whenever an issue crops up. The failure of the media, in this regard, has provided the fertile grounds for unscrupulous characters with no shred of intellectual capacity to hide behind mindless cacophony to continuously throw rocks into the eyes of the masses.

Agyarko's dazzling performance

For some-time now, we have all been witnesses to the ongoing vetting of HE Nana Addo Dankwa Akufo-Addo's ministerial nominees by the parliamentary vetting committee. As a matter of fact, the process had been without a hitch until the turn of Mr. Boake-Agyarko and Madam Otiko Afisa-Djaba. In the case of Mr. Agayrko,this lingering issue of a hoax of a so-called bribe, which I believe is an offshoot of a raging ndc internal inferno over the party's future leadership, has been allowed to take hold of the airwaves for weeks now.

And when the matter seems to be dying a natural death because it lacks merit, the concert over Madam Otiko also emerged. For Mr. Agyarko, I know members of the Vetting Committee, particularly from the ndc minority block, were overwhelmingly mesmerized by the man's sheer dexterity in matters of energy and its related matters; and therefore, to deliberately dampen the shine off such a sterling display of competence, the ndc folks on the committee hatched a plot by way of baselessly tagging him with a completely non-existent act of bribery.

Otiko; a woman of substance

On Madam Otiko, this ndc bunch is coming up with all kinds of totally untenable 'kweku Anansi' tales about her personal relationship with members of her family. Initially, they raised issues with some pronouncements they claim she had made about ex-President John Mahama. They said she, on campaign platforms during the 2016 electioneering campaign, had referred to the ex-president as "wicked and evil", which they demanded that she retracted and apologized but because she stood her grounds and explained why she made those conclusions, these ndc MPs are claiming the woman is not fit to occupy a ministerial office.

Practically, Madam Otiko has rendered enormous deal of service to Ghana through her Non-Governmental activism across the nooks-and-crannies of Ghana, than any of this BABIES WITH SHARP TEETH HAD EVER DONE.
And what actually makes this whole Madam Otiko affair so intriguing are the very character traits of those standing in judgement of her. Now, apart from being offered a ministerial position without first ever having held a job in his life, Okudzeto-Ablakwa also has a huge bundle of cotton-wool which is drenched in highly inflammable liquid, but is unwisely seeking to jump over a furiously blazing inferno.

The pot calling the kettle black

Indeed, we were all in this country, when sometime in 2009, if my memory serves me right, when sisters of Okudzeto-Ablakwa actually fumed with uncontrollable fury and went ballistic about his total neglect of his mentally-challenged mother. Their beef was that, they had helped in contributing to Okudzeto-Ablakwa's upbringing since he was 3years old, but had decided to turn his back on the family. Their misgivings,then,was not even about themselves, but his mother whom they said they did not have the means to cater for her medications and therefore the woman was walking from home, somewhere in Dzorwulu,to the Mallam-Atta market to beg for coins.

Mr. Ablakwa, who said he toiled in London to cater for his step son, Okudzeto-Ablakwa, was also livid about the latter's uncaring behavior towards his own mother. Now, this episode actually played on the airwaves, but such a character is today sitting in judgement of others over private family feuds; and this is where I have always felt sad about workings of the Ghanaian media, he it comes to digging up archives for facts/figures, present them in specific instances to cure specific acts of obscene duplicity by specific unrepentant hypocrites.

About someone like Alhassan Suhunyini, I am really at a loss as to how such a character could ever have the TESTICULAR FORTITUDE to sit in judgement over others on matters of intemperate language in particular and public decency in general. This is the character, who, for all the best years Kufuor was the president of Ghana, hosted a programme on Radio Gold [alhaji-alhaji]. He also was the host of this programme during the years Nana Addo contested the presidency. Now, the objective of this programme is very much well-chronicled, and I really do not need to waste precious time rehashing.

NPP majority must be assertive

I very much remember when Elvis Afriyie-Anrah appeared before the parliamentary vetting committee when nominated for the sports ministry, a question was put to him regarding his acquisition of two executive mansions located somewhere around 'American House' at a cost of $620,000 each, and paid for with cash in fertilizer bags, but then chairman of the committee, the tainted Burton-Oduro, swiftly ruled it out and ordered Elvis "not to bother himself".
The likes of Fifi Kwatey,who peddled obscene lies about President Kufuor and relentlessly exuded putrid verbal flatulence against the person of Nana Addo, was literally rail-rolled through vetting by then ndc majority in parliament. Even characters like Felix Ofosu-Kwakye, Tony Aidoo, Kojo Twum-Boafo etc., once served in public office, in this great nation of ours, at the excitement of these duplicitous ndc MPs.

And this is where, in my humble, but honest estimation, I am of the view that the NPP majority in parliament is allowing itself to be held to ransom by this bunch of inexperienced infinitesimal ndc noise-makers in the house, whose only claim to fame the desire to be the cynosure of all eyes through acts which bother of pure NOTORIOUSLY NOTORIOUS NOTORIETY.

Justice Abeeku Newton-Offei

E-mail: justnoff@yahoo.com