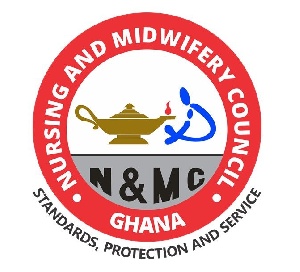 Dear Nursing and Midwifery Council-Ghana,
Greetings from a lone ranger; I will be brief and straight forward!

The Nursing and Midwifery Council need to up its game and catch up with global trends with respect to technology and the digital world.

The West African Examination Council has made it possible for students and pupils to sit in the comfort of their homes and access their results whenever they are released!

It beats my imagination and I still cannot understand why the NMC after so many years of its establishment and existence has not been able to institute the measure where students could check their licensure results online!

Of course, others will assert, that NMC has not gone "online results checking" because it (NMC) wants to create an avenue where fees and other charges owed by students could be retrieved by their respective schools before they could have access to their results! - I find this excuse as a very lame one and exudes a defect in innovativeness!

In fact, this tradition where students have to travel long distances just and just to "see" their results is very primitive, sardonic and dangerous!
It is public knowledge, that schools are able to communicate to WAEC to block the release of candidates who owe them (schools) various charges and release them as and when candidates redeem themselves. So the various schools could partner with NMC to do same!

The multi-million question that begs for a tangible answer is "why hasn't NMC gone online with "results checking"?

I am very convinced, deep, deep down in my small sized heart, that, when the NMC adopts this approach of online results checking, there would not be any need for candidates to travel long distances just to check their results and only not to return home!

May the souls of the departed nurses (students) rest in perfect peace!

Regards!

Raphael Kumah Abolasom