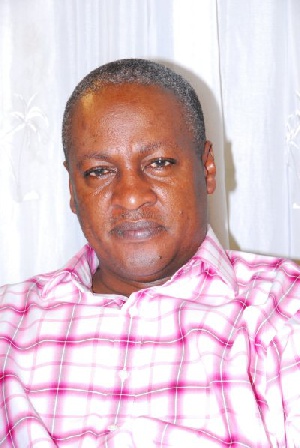 Having had the first-hand knowledge of the benefits of free National Health Service in the United Kingdom, I jumped for joy when former President Kuffour implemented the National Health Insurance Scheme in Ghana.
I was equally excited when in the subsequent general election NDC Party gave a manifesto pledge of implementing one-time NHIS premium if voted into power.

You see, as a human rights ideologue and a proponent of the inherent dignity and the inalienable rights of all members of the human family, I will always support any government that makes health its priority.

Apparently, the right to health is an inalienable human right which has been detailed in the International Covenant on Economic, Social and Cultural Rights (UN 1966).

It was for that reason that I urged my relatives and minions to mull over the NPP's expedient policy and if possible give them the nod of affirmation.

Gratifyingly, a sizeable number of my associates assented to my proposal and supported President Kuffour's bid.

More importantly, President Kuffour was true to his word as he graciously went ahead and implemented his Manifesto pledge of National Health Insurance Service. To be quite honest, President Kuffour had my respect for honouring his promise.
Corollary, as part of my commitment to the inalienable right to health, I switched my allegiance to NDC Party when they promised to implement one-time NHIS premium for Ghanaians.

Of course, I had a subjective fit for NDC's Manifesto pledge on health; I was indeed magnetised by what I viewed back then as an innovative policy.

Consequently, I besought family and friends to ruminate over NDC's health policy and consider voting for such a pragmatic policy.

Once again, the vast majority of my relatives and minions bought into my suggestion and went ahead and embraced NDC's health policy of one-time NHIS premium.

As a matter of fact, I was extremely happy for my associates for taking such pragmatic steps. For if nothing at all, they were going to make fantastic savings on the one-time NHIS premium.

So, who could blame my relatives and minions at the time for casting their votes for NDC Party? It was indeed a wise choice back then.
Unfortunately, however, after securing the mandate of the majority of the electorates including my family and friends to clasp the ultimate power, the NDC government shamefully reneged on its pledge of implementing one-time NHIS premium.

Obviously, they lied their way to power. It was the usual vague rhetoric and inebriations of deceitful lots who were so desperate to secure power for their own vested interests.

For if that was not the case, how come they have turned their back on almost all the promises they gave to the unsuspected Ghanaian electorates?

Ironically, with all the promises, President Mahama and his NDC government have failed to end the dumsor, have failed to implement the one-time NHIS premium, jobs aren't readily available for the jobless, the economy is sinking deeper and deeper into the mire, they have reneged on their promise to keep 'lean' government, Ghanaians are becoming poorer and poorer, sleaze and corruption have escalated to immeasurable proportions, endless borrowings etc.

Apparently, the only advice I could give to my family and friends on this occasion is for them to engage in a carefully considered reflection before casting their votes in the forthcoming general election.