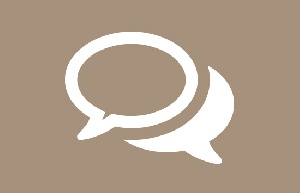 The ticking of the wall clock is a herald of the properly and lasting arbitration of the Kumawu chieftaincy dispute by a Court of competent jurisdiction. Unlike the traditional arbitrating body that demonstrated excess powers to err with impunity, but lack of knowledge of written Ashanti laws, customs and usage, pertaining to dispute resolutions, the court will firmly excel in fairness and clarity when rendering her verdict.

You will all bear me out that the Kumawu chieftaincy case has unnecessarily lasted all these past seven years. There should have been a new chief within the three weeks following the demise of Barimah Asumadu Sakyi II, the paramount chief of Kumawu, but for some dubious arrangements and intentions, that tradition was never fulfilled.


Kumawuman, especially Kumawu, the seat of the paramount chief and the District headquarters of Kumawu Sekyere District, has suffered dilapidation owing to the non-existence of a paramount chief, let alone, talking of a competent, farsighted and selfless chief. With all these observable rot going on in the area, perpetrated and perpetuated by the queen and her supposedly royal family, some Ashanti chiefs for their selfish interests dictated by their stomach, want the queen and her family to continue ruling Kumawu against all historical facts pointing to the contrary.


I have written a lot on this Kumawu case and shall still write about it as long as it lasts. I want the world to know the truth. I want to expose the criminals that are seeking to exploit Kumawuman by imposing a dummy on us in order to remotely control him, in their collusive quest to milk Kumawuman dry.


Kumawuman citizens, please be reminded of the one million acres of Kumawu Stool lands in the Afram Plains that a chief dubiously desired to sell to a Norwegian business tycoon married into the Norwegian royal family. Do I have to keep repeating myself on these facts that I have already placed in the public domain since all these past years and months? No!

Let us wait on God to see how it goes on Friday. God will put back smiles on the face of the suffering Kumawuman masses. Make it a date to be in court to see the evidence of Kumawuhemaa revealing how she bribed Kumawu Kontrehene, Akwamuhene, Nifahene and Gyasehene.


What a once in a lifetime opportunity to witness history in the making. This is a good occasion never to miss!


Rockson Adofo