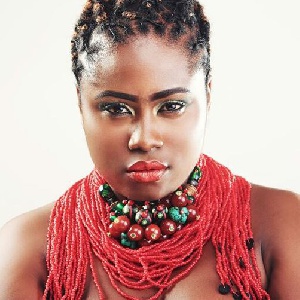 Getting to the root of Ken's allegation is therefore the right thing to do, after all the chairpersonship of the Electoral Commission (EC), like any public office in the land, is sacrosanct and must be held to a higher standard.
Also against this background, asking Ken to apologize to Madam Osei is morally wrong and politically premature since we are not privy to the kind of forensic evidence he has. He has already asked the public to dare him and he will reveal more. It is possible it may be Madam Osei who will have to apologize to Ken if this evidence turns out to be true. We wait to see!

Regardless, Ken is known for making sensational empty threats but this time around we must hold him accountable for his words and actions.

Again, this is because he might have some supporting evidence for his sensational allegation.

On the other hand if he does not have any supporting evidence then he must as well apologize to his constituency, the world at large, Madam Osei, and Ghanaians while doing the honorable thing by forfeiting or resigning his parliamentary seat. He must also seek help for his uninhibited outbursts, uneducated rhetoric and utterances, and abject ignorance of matters of public diplomacy.

Thus those who want to appeal to the wobbly conscience of political equalization have not yet come to the realization, that the tide of public opinion is rising fast and dead set against Ken.

He should be forthcoming with the evidence rather than waiting for the public to dare him before he will decide to do right by his conscience, if he has any, and by the people he serves.
It is in his own interest as a public official to move heaven and hell to protect his brand, his public image, his integrity, his business empire, the fiduciary relationship he has with the public, and the source of his vast wealth. Madam Osei deserves these too!

We must then also look at how our hate-filled partisan politics, the rising tide of political theology, attack and adversarial journalism fuel these kinds of negative sensationalism.

Also is their failure to acknowledge the fact that our modern-day phallocentric culture of misogyny is a normative fixture, though it is also a mechanism of recurring or iterative psychology that comes easily and unconsciously to most men, of the Ghanaian mindset and therefore we must listen to public opinion and make a powerful precedential example of Ken if he does not produce his evidence.

If Ken says he has the evidence then he should as well make it available so that we can shame Madam Osei and the unmentioned or anonymous males involved and, possibly, or inevitably, their defrocking…to serve as a powerful teachable precedent to all those who aspire to public office.

But dismissing him out of hand is not an option we should entertain. We all know or have heard about:

Male professors, lecturers, and teachers who trade high grades for sex…
Greedy parents who give their daughters' hands in marriage to male highest bidders…

Male politicians who use their political office to illegally amass wealth come of which they shower on women and girls…

Male pastors who go about impregnating their female church members and claiming to use the divine power of their manhood to exorcise these possessed women…

Male pastors who caution their female church members not to wear undies when they come to church services because it make it easier for God, the Holy Spirit, and Christ to penetrate them…

We shall return with the final piece, Part 4…