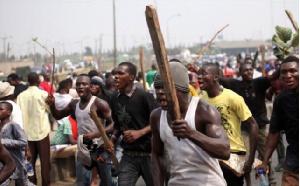 "He alone, who owns the youth, gains the future" (Adolf Hitler). The youth in any nation represent the future of that nation. They play a vital role in the development of their nation and always have been the key to any of the activities in the world be it war, politics, education, agriculture; you name it and youth has and will have been involved. The hunger, desire, motivation, determination and high energy of the youth can make all the difference in either destroying or building a nation. Proper guidance and direction can bring the youth in forefront of national development. The young have passions, dreams and hopes.
They have sparkling passion which has to be regulated and utilized in right way. This can surely ensure rapid national development. After all, the people can only exercise their full potential when they are young and energetic. Youth is that period in which revolutionary thoughts spring to mind and these thoughts shape the world we live in. Bill Gates the founder of Microsoft is a living example. They had a revolutionary thought and they exercised thought and look, how they have changed the world today. There are a lot of other revolutionary youth leaders around the world who have changed the world towards development. Youth through organizing for a specific aim and positive direction can contribute more towards the national development.

However, to ensure the active participation of young people in national development, they need to be supported and encouraged by the government, the private sector, the civil society and their parents. One does not need to labour the point that there are many young people who if given the required support can contribute meaningfully to national development. Having said that, it is also essential to note that young people must also believe in themselves; that they can become a big asset both individually and collectively to national development if they work hard and have the opportunity to act both in public and private sectors.

The continued over-dependency phenomenon cannot take our youth anywhere, nor can it help them to meaningfully contribute to national development as expected. It is true that today's youth are facing many challenges, such as unemployment, drug abuse, human trafficking, and terrorism but there is available opportunities to gradually overcome some of these challenges.

This country needs more qualified youthful persons in our public and private sectors to take Ghana to next level. However, to help our youth get to where they want and enable them become effective contributors to nation building all and sundry must be on their feet in achieving this objectives, as the youth need support and motivation.

Also to enhance the participation of youth in national development, they must be given the opportunity to effectively participate in decision-making processes and on national issues. Let us acknowledge and celebrate what youth can do to build a safer and progressive nation. Let us strengthen our efforts to include young people in policies, programmes and decision-making processes that will benefit the future of our great nation.
Youth have some responsibility towards this country. Ghana has majority of its population to be youthful and so the youth have gargantuan responsibility towards the development of the country, if there will be sustainable development then the youth must be a key figures in that direction. We need to learn from yesterday and live with hope for a better tomorrow, if this country had made use of the youth some years ago, the country would have been better than what we are seeing now.

The youth of today is the driving force of tomorrow, they have some responsibility towards this country, which it must be acknowledge and practice. The youth of the country hope the good for this country, this hope and aspirations include: a country free of poverty, unemployment, inequality and exploitation of man by man, a country free of discrimination on the grounds of race, color, language and gender, a country full of creative challenges and opportunities to conquer them. If any section of the society in this country is most important for change, it is the young people. When the youth of the country are given the available skills, education and support they need in the country, they will be able to perform the magic making this nation a great one. Instead of this country wasting its resources in fighting and preventing crime, the country should rather allow the youth to come together and mould the nation for a better tomorrow.

Young people are full of vibrant ideas, when properly motivated and sufficiently guided they will succeed in their lives, these can also be ensured when the government takes a very good attention towards the activities of the youth. Young participation is important in this country because the youth are the country's power; the youth recognizes the problems of this country and mostly solve those that are within their powers. The youth are strong forces in social movements.

In most developed countries young people aspire to be entrepreneurs so young people in Ghana should not be left out, because the private sector is the engine of growth. The government and other public institutions as well as non-governmental institutions should come to the aid of the youth and ensure that they bring out the best in them.

Writer: Seidu Samad E-mail: samad_seidu@yahoo.com Contact: +233 206653517/+233 541036700 Also on facebook: facebook.com/seidu.samad