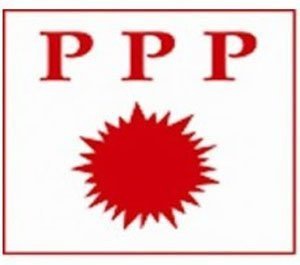 By Albert Kotey
The Progressive Peoples' Party (PPP) candidate for the Krowor constituency Hugo Kofi Happenbaeur is set to redefine history by upsetting Agnes Naa Momo Lartey of the National Democratic Congress (NDC) and the Elizabeth Afoley Quaye in the upcoming Parliamentary Elections on December 7 ,2016.

Continuous dissatisfaction, hardship and hopelessness expressed by the electorates in the constituency are the reasons why the people are rallying support for Hugo to represent them in Parliament. According to the electorates, sixteen years of Parliamentary representation since 2000 by the two big parties has contributed little to the growth and development of the Constituency.

Various MPs elected by the electorates have shown lukewarm attitude towards the Constituency by deliberate neglect, little visibility and becoming highly inaccessible. It is for this reason the electorate have vowed to change the status quo in the upcoming election.
That notwithstanding, Hugo has demonstrated through his campaign that, he is man of the people and ready to serve the people of Krowor with humility. The positive response from his intermittent door to door campaign coupled with his outstanding performance in the Parliamentary debate organized by NCCE have given the electorates reasons to repose confidence in Hugo.

However, Hugo has promised to solve the bizarre unemployment situation the youth in the Constituency are facing. He has vowed to implement his sustainable youth employment policy which would generate a lot of jobs for both the skilled and unskilled youth in the Constituency. Hugo, has also promised to roll out the grand sanitation programme which would solve the perennial sanitation problem that has bedevilled the Constituency for decades.

Come 7th December 2016, pundits should not be shocked if Hugo Kofi win the seat for the PPP and take Krowor to the next level.