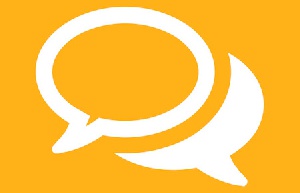 Introduction
Every 25th September, marks an eventful day on the professional calendar of pharmacists worldwide. Several years ago, the International Pharmaceutical Federation (FIP)—a global federation representing about 3 million pharmacists and pharmaceutical scientists worldwide—set this day as World Pharmacists Day (WPD).

On the local front, for us, this is a day of reminiscence and to showcasing the remarkable contributions of Ghanaian pharmacists in healthcare delivery.

The numerous health-related activities—health outreaches, adherence counseling sessions, medical screening, public education about medicines etc.--undertaken on this day by the Pharmaceutical Society of Ghana (PSGH), the professional body of pharmacists registered to practice in this country signify a conscious effort to making this important day more than just a fleeting moment and remarkably drift away from the tone of some usual off the rack world days.

Contributions of pharmacists

The theme selected for this year's occasion, "Pharmacist—your partner in health" all the more emphasizes and reflects the roles of the contemporary pharmacist, a historic shift away from the mercantilist traditional roles of pharmacists as pill vendors.
As health partners, today's pharmacists are committed to exploring approaches for building close collaborations with patients and other healthcare professionals by providing patient care services. With this we hope to attain shared visions of better health.

We intend seizing this day to highlight to policymakers the concept of pharmacists being providers of solutions to governments through our services. The adaption of innovative models of care and unquestionable commitment to measures that guarantee the integrity of the pharmaceutical supply chain by pharmacists of today should be expected to substantially reduce unnecessary spending on health.

When given the required support and opportunity to work without undue hindrances in the healthcare environment, pharmacists have utilized tools and provided services that have directly translated into reducing preventable hospitalizations, deaths and lengths of hospital stays—disturbing anathemas to productive economies.

Non-adherence to medications does not only affect treatment goals, but also presents as a significant drain on a country's finite resource. Pharmacists are able to assess patient adherence levels with creative tools so we can identify ways for improvement.

In the therapeutic processes of HIV, TB, and non-communicable diseases, simplification of medication regimens by pharmacists at service delivery points have made it possible to achieve treatment goals which were otherwise difficult to have attained without the pharmacist's involvement.
Challenges

As stated earlier, WPD is an opportunity for taking stock; reflecting on ways to overcome major barriers in our profession. Ghana's pharmacist to patient ratio of 1:13,000 pales into insignificance compared to the World Health Organization's standards of 1:2000.

This is a significant drawback feeding into the present state of lack of access to quality care in general and a direct infringement on all the elements and underlying principles of universal health coverage (UHC).

The country's weak enforcement of existing regulatory regimens appears to be administering gaping cracks into the local pharmaceutical supply chain.

Studies showing that a major proportion of medicines found on the Ghanaian market are of suspect quality present as a fountain of unending worry.
As health partners, the increasingly escalating prices of medicines--a linchpin in the successful treatment, prevention and management of most disease conditions—obviously is a major disturbance in our professional work. Our goal of promoting broad access to quality affordable medicines, nonetheless, on this WPD would be given yet another push.

Conclusion

On this momentous occasion of World Pharmacists Day, the PSGH invites all its members, stakeholders of the pharmaceutical industry and our many partnerships to fully partake in all scheduled activities. WPD is being used an opportunity to promote to authorities, other professions and the media as well as the general public, the priceless role pharmacists play in bringing about great health for all.

By:

Frank Kumi
Contact: frank.kumi@psgh.org

The writer is the Editor of the Pharmaceutical Society of Ghana (PSGH)--a member of the International Pharmaceutical Federation (FIP)