Opinions Thu, 13 Sep 2018
Click to read all about coronavirus →
I could not believe my ears when I heard the erstwhile Central Regional Chairman of the NDC, Allotey Jacobs, revealing on Peace FM that the General Secretary of NDC, Johnson Asiedu-Nketia has grown horns to the extent that he recently snatched a microphone from a whole National Chairman during a party gathering.
The maverick politician, Allotey Jacobs, has thus beseeched the NDC Delegates to reject the "arrogant and indiscipline" Johnson Asiedu-Nketia, who is seeking re-election as the General Secretary of the party in the forthcoming NDC national elections.

To be quite honest, some of us are really surprised that it has taken that long for the NDC loyalists to realise their General Secretary's impertinent boldness.

Why didn't the NDC faithful condemn the vociferous party General Secretary when he once ripped the founder of NDC, Jerry John Rawlings into shreds for voicing out his opinion?

While on his retirement, former President Rawlings would now and then contribute to the national discourse. As a matter of fact, he has been keeping the successive governments on their toes. He has thus earned the accolade, Dr Boom, for his vociferous and uncompromising approach.

To be quite honest, former President Rawlings has remained the chief critic of his own ruling government. Indeed, he does not shy away from pointing out his NDC government's incompetence and corrupt practices.

Rawlings stresses: "With the passage of time a few too many selfish and greedy characters soon began to jump on board. "There were some good people; very good people but leadership and the command structure did not empower them to override those who were destroying the party and the government".
"I kept providing the warning whenever and wherever I could, and in public as well. "But no, once again the uncouth and uncultured in our party and government chose to insult and disrespect some of us" (Rawlings, 2016).

It was against such backdrop that Asiedu Nketia responded harshly to the NDC founder, Rawlings. Frankly stating, the General Secretary of NDC, Asiedu Nketia, is noted for his irrevocable sarcasm.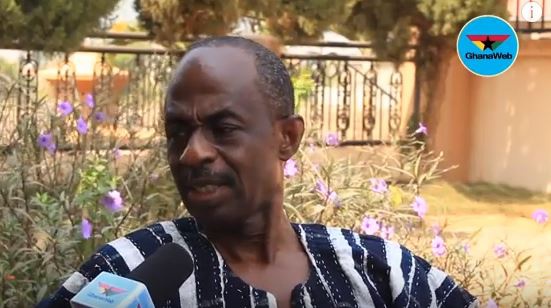 Asiedu Nketia

Take, for instance, in spite of the fact that Asiedu Nketia was proselytised and christened into the Umbrella fraternity by former President Rawlings, he had the temerity to call Rawlings a barking dog. How disrespectful can he be?

And considering his status in the National Democratic Congress, one would have expected Asiedu Nketia to be circumspect in his choice of language when discussing issues of national importance, but that has not been the case.
Apparently, it was the same Asiedu Nketia, who after winning a libel case against the Western Publication, the publishers of the Daily Guide a few years ago, publicly declared that he was going to use the awarded money to build a house and emboss boldly at the entrance: "kwasea bi nti" (literally means, 'this is from the sweat of a fool')

Again, during the 2012 election petition by the then flagbearer of NPP, Nana Akufo-Addo, his running mate Dr Bawumia and the then chairman of NPP, Obetsebi-Lamptey of blessed memory against former President Mahama, the NDC General Secretary, Asiedu Nketia impertinently told the petitioners not to delude themselves into believing that they were going to win the court case against the EC and Mahama, because "any idiot can go to court."

Given the circumstances, it was not surprise at all to some of us, when more recently, former President Rawlings released a press statement urging the NDC Delegates to be mindful of the wolves in sheep's clothing that lack any integrity, and are only seeking to win the election in order to pursue their parochial interests (emphasis mine).

Former President Rawlings laments: "I have worked with good people all my life. "I have worked with bad people all my life, some wicked, some with character defects but evil natured people must be kept away".
Send your news stories to and via WhatsApp on +233 55 2699 625.