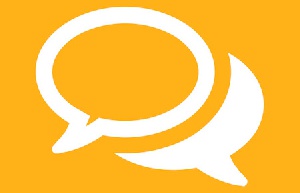 Zoomlion, a waste management company, should not have a brand identification problem. The nomenclature, zoom and lion, certainly has a dramatic ring to it and to borrow a Ghanaian phrase, "They are all over the place," thanks to the Local Government Ministry, which made the company the waste management company of choice to all the district assemblies in the country.
From, dare I say, rather humble beginnings in 2006, the growth of this company has been phenomenal to put it mildly as it has zoomed and roared into different sectors of the economy, operating under a holding company with the waste management as only a part.

They are big players in automobile, plant and equipment for mining and construction equipment supply and maintenance. They are into printing and publishing, they are in the oil and gas industry, financial, banking and insurance services, they are into building and construction and real estate services, they are naming our streets and of course, they are in waste management and are sub-regional "giants in Waste Management and Sanitation".

Somewhere along their zooming growth, they have attracted odorous headlines that would make you wince. They were very much involved in the GYEEDA Scandal and have been asked to repay moneys they were said to have been paid for no work done. Manasseh Azure Awuni of JOY FM remains very much on their case. A subsidiary company, Subah Infosolutions, was also in the news for the wrong reasons. But these incidents have not cramped their style as they continue to win contracts and are growing from strength to strength and often to be seen in the company of the good and the great in our society.

Zoomlion upgrades police elevator

I have been watching them from afar but a recent headline involving this company has given me pause. The story that took my attention said that Zoomlion Ghana had upgraded an elevator at the Police Headquarter (HQ's) in Accra at a cost of $60, 000.

According to the story, the waste management company said the gesture was part of its Corporate Social Responsibility.
The Head of Administration at Zoomlion Ghana, Mr Emmanuel Okoming, who spoke on behalf of the Executive Chairman of the Jospong Group, Mr Siaw Agyepong, at a ceremony at the Police HQ, said the refurbishment consisted of an eight-passenger elevated system (630kg), fully automated with relevant components and parts.

The gentleman is quoted as saying that they believe that the donation will go a long way to support the Ghana Police Service in their quest to protect life and property in the country.

Mr Okoming also revealed that Zoomlion Ghana had set up the Zoom Foundation to extend similar donations to other institutions.

"We think that we need to give back something to our communities. We have set up the foundation to be able to move our corporate social donations even further," he said.

Speaking on behalf of the Inspector General of Police, Mohammed Alhassan, Commissioner of Police, Frank Adu-Poku thanked Zoomlion for the donation.

He commended the waste management company FOR ALWAYS COMING TO THE AID OF THE POLICE SERVICE WITH SIMILAR PROJECTS. (MY CAPITALS).
COP Adu-Poku said the lift would make movement at the Police HQ's six floors easy and quick.

I have no doubt that movement at the Police HQ's six floors will indeed be easy and quick with the installation of the

$60,000 lift, but should that be good reason for us to lose so comprehensively our moral and ethical compass for public behaviour and public institutions?

How can it be acceptable practice to allow a private company to provide infrastructure for the police? How can it be acceptable practice for our police service to be in thrall to a private company?

Government responsibility

The provision of Law and Order is the responsibility of the government of Ghana. The police service cannot be run on charity; it should not have to depend on the generosity of rich individuals and companies to survive.
I have no idea how long the lift at the police headquarters has been out of service and I am sure there is great rejoicing there that they no longer have to climb flights of stairs to get their work done. But it is scandalous that a lift at the police headquarters should be provided by a private company.

And as though that were not scandalous enough, it turns out that this is normal practice. According to Commissioner Adu-Poku, this company is always coming to the aid of the police service with similar projects!!

So what else has Zoomlion been doing for the police? Donating cars for senior officers or repairing their cars for free, or building barracks for junior officers, or providing computer services at Police HQ or supplying handcuffs for the service? The police do not have a right to make private deals with private companies or individuals for the provision of things that should be provided by the taxpayer through the government.

Disgraceful state of affairs

It could well be that there are other private companies and individuals that are providing such services for the police and the point should be made clearly and unambiguously that this is a disgraceful state of affairs and should be intolerable for any self-respecting nation.

Ours is a country that already labours under the strain of divisions along tribal, old school, party political and even religious lines; there must be institutions that cannot be seen to be anything but fair in their dealings with all. The police, the military and all security services, the electoral commission must in all things be cleaner than Caesar's wife.
The state, therefore, has a sacred responsibility to provide the tools that these institutions require to perform their duties. It is true that to our eternal shame, we accept aid for things that hinge on sovereignty, but please let's limit this practice to the government and not extend it to the police.

I can think of a lot of things that Zoomlion can undertake if they want to engage in corporate social responsibility, and first on the list would be for them to pay back to the state the money they were paid for doing no work. Maybe the government would then have money to fix the lift at the Police HQ.

It is more dangerous for all of us and certainly more corrupt to have the top echelon of the police go up and down every day in a lift with the legend, "refurbished by Zoomlion" than to have a police corporal ask a driver for ten cedis to allow him drive without a licence.

I might add that this practice would be objectionable even if the donor was the Salvation Army. And the Salvation Army, Zoomlion is not.