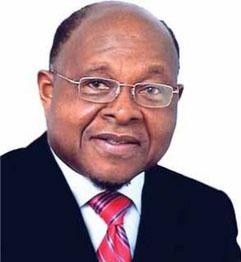 "Using the structures of the party to deal with the problems of the party is what we have to do. So I am asking everybody to respect that even senior members of the party like the redoubtable Kennedy Agyapong, I am pleading with him…I want to assure you that I am focused on the main goal, which is to win the election of 2016" (Akufo-Addo).
"Some of their leaders have come out to say that they will never condemn him, and I'm not surprised and beginning to agree with Kennedy's statements he made years back that NPP are fools. If not, they would have condemned him. He said they are fools and the fools said they will not condemn his foolish act, it tells you the caliber of people in NPP. The fools in NPP will not condemn Kennedy Agyapong" (Divine Nkrumah).

"Every day the bucket a-go a well; one day the bottom a-go drop out…" (Bob Marley…"I Shot Sheriff").

NPP'S KATAKYIE KWAME OPOKU AGYEMANG ON KENNEDY AGYAPONG

"In the lead up to the NPP National Conference in Tamale, Ken accused the then National Chairman and Secretary, Jake Obetsebi-Lamptey and Sir John of thievery. The sad thing is that, Ken never provided evidence to support his allegation.

"Though, Ghana is governed by laws and citizens are expected not to take the law into their own hands, the same Ken Agyapong supported the physical attacks on Kwabena Agyepong and Afoko at the party headquarters last year. This was after the duo, in conjunction with NEC, had tried to bring innovation to the party headquarters.

"Also, the insults Ken Agyapong has rained on former prez, John Agyekum Kufuor, Mr. Kwadwo Mpiani, Otumfuo, and Hon. Richard Anane cannot be recounted, yet, Ken's lifetime experience and age come nowhere near any of the aforementioned personalities.

"Not quite long ago, Ken Agyepong was on national television calling every single member of the party as a "stupid fool" and that, all members lack home sense. But, this is a party that has no mean a person than Nana Akufo-Addo as its Flagbearer.

"Seriously, when people chased Afoko and Kwabena out of the Upper East Region a couple of months ago, this so-called sensible Ken Agyapong praised the organisers for that barbaric act.

"After that, Ken was on his Oman FM accusing ex-prez Kufuor, Mpiani, Afoko, and Kwabena of masterminding the untimely and unfortunate death of the late U/E Regional Chairman. How could any party member call former president Kufuor, a "murderer", but Ken had the effrontery to do that without shame.

"Just recently, this same man disrespected the Flagbearer, Nana Addo by doing what he does best, insulting some fine brains in the party, when the Flagbearer had called for ceasefire."

Where has our outmoded professor of political science and a trained lawyer been all this while? To wit, Prof. Aaron Mike Oquaye, is Kennedy Agyapong not an NDC mole planted in the NPP?

OUR FINAL THOUGHTS

Like the fake blind man that he is, Prof. Oquaye totally ignores the lumbering logs in his own canthi while lamenting the anorexic toothpicks in others'.

And, like the proverbial ostrich which buries its head deep in the sand of partisan politics and meritocratic elitism, Prof. Oquaye quickly forgets his exposed rear has become a laughing stock and a troubling trend as part of the cynosure of public scrutiny.

What is probably lost on him, Prof. Oquaye, as well is the notion that Akufo-Addo looks more like the doting parents of Apartheid, President Mahama more like the nymphomaniacal concubine of Apartheid.

One, President Mahama, is a fallen angel, the other Akufo-Addo is a rising-risen yet fumbling, wobbling fallen angel. Prof. Oquaye is more like the spiritual godmother of these fallen angels.

Then again President Mahama looks more like a chameleonic magician, Akufo-Addo more like a Frankenstein fraud.

Yet both President Mahama and Akufo-Addo are also potential liabilities and wasteful extravagancies.
And though President Mahama is a failed national leader, Akufo-Addo is not the answer.

One is not too sure where the redeeming qualities of these national figures are.

Akufo-Addo is not the expected savior-prophet of progressive transformation, neither is incumbent President Mahama.

It is as though all the expected saviors and prophets of economics are already dead and gone for good, forever.

Never to return.

That black star is forever lost in the thick cloudy expanse of strategic and tactical comparative-advantage terms.

Prof. Oquaye inhabits the periphery of this abandoned antiquated political geography.

Interestingly, the man's entire political existence has revolved around the ideological pillar of intellectual accismus until this remarkable point in our modern history, thanks to the larger vision of the world's "Africa's Man of the Millennium" whose rich legacy and redoubtable personality continue to give him emotional migraines and sleepless nights from time to time, when he took on the incompetent NDC.

Further, he, together with the leadership of the NPP including acting General Secretary John Boadu, should put an immediate stop to the poor handling of the party's internal crises by conveniently shifting culpability to and blaming its intelligence liability on external source, the NDC. It makes their party and its leadership look weak, incompetent, clueless and unfit for the Flagstaff House. As a matter of fact, doing so actually gives more ammunition to the NDC to do the political campaign and aspirations of Akufo-Addo in. Thus the blame game should cease at this point.

In the final analysis, Prof. Oquaye has yet to come to terms with the fact that the blame-shifting NPP under Akufo-Addo is even far less incompetent, hence his lame attempts to explain away the paralyzing incompetence of the post-Kufuor leadership of the NPP with his inexcusable tangential verbal attacks upon the NDC. Both political parties are just as clueless and useless.

This Prof. Aaron Mike Oquaye, a structural illogic of his own political thinking, is an intellectual dinosaur and dodo bird, and as it is also brain-dead, extinct, a political coffin.

His generation is the reason Ghana is in such a cacotopic conditions today.

Maybe, just maybe, he is doing all that lachrymose praise-singing because he wants a place for himself and his lawyer-son in a potential Akufo-Addo government.

His tendency to cry, cry and weep at a funeral when there is no funeral, where there no one is actually dead, where there is no corpse, when it is his own intellectual and political funeral he is crying, crying and weeping at. Some elements within the NDC fraternity are equally guilty of this too!

Such spineless political animals, political animals lost in their own depressing chiaroscuros of emotional obscurity! Such empty-barrel serpentine dodo birds with sharp political teeth, with their NDC-looking cat eyes!

Prof. Aaron Mike Oquaye should do something about his ethnocentric party, a well-known blame-shifting political organization some of whose misguided members incinerate or cremate living internal political opponents in acid-baths and then blame it on everybody but themselves.

Oh yes, an inglorious boneless hypocrite of a clueless political animal is Prof. Aaron Mike Oquaye!

Oh yes, Paul Afoko, Sammy Crabbe, Kwabena Agyapong, and Afari Gyan worked against the political aspirations of Akufo-Addo in both the 2008 and 2012 presidential elections!
Oh yes, what about the possible role of Kennedy Agyapong's rhetorical indiscretions in Akufo-Addo's defeats on two different occasions?

Oh yes, has Prof. Oquaye ever considered the fact that Kennedy Agyapong could be an NDC mole?

Oh yes, why are Akufo-Addo and the leadership of the NPP, including political patriarch Prof. Oquaye, afraid of firebrand male chauvinist Kennedy Agyapong?

Oh yes, this NDC-looking man called Prof. Oquaye is none other than a paralyzing confusion of cause and effect, even as he behaves, acts, speaks and carries himself just like one of those infamous Sam Okudzeto NDC "illiterates."

CONCLUSION

Oh yes, talking about NDC moles in the NPP we may as well do well to remind our old-school political junkie Prof. Oquaye the following great words by the legendary Bob Marley ("Who the Cap Fit"):

"Man to man is so unjust, children…

"You don't know who to trust…

"Your worst enemy could be your best friend…

"And your best friend your worst enemy…

"Some will eat and drink with you…

"Then behind them su-su 'pon you…

"Only your friend know your secrets…

"So only he could reveal it…

"Some will hate you, pretend they love you now…

"Then behind they try to eliminate you…

"Hypocrites and parasites…

"Will come up and take a bite…
"And if your night should turn to day…

"A lot of people would run away…

Oh yes, Prof. Aaron Mike Oquaye should furnish us with rather commonsense anecdotes or forensic evidence for his grandiose daydreaming special effects and stop reading from his dated exotic grimoires which are none other his clean shaven hydra- or medusa-head grimoires, for, when everything is said and done, as they, he himself could potentially be one of those very slick hands behind the carefully orchestrated leakages within the NPP.

And we dare not put such political machinations past him because he is a Baptist cleric. Just take a closer look at Bishop Obinim, Rev. Dr. Prophet Isaac Owusu Bempah, Pastor Kumchacha, Prophet Badu Kobi, Odifour Kwabena Tawiah…the list is endless…all fake political theologians.

Thus, Akufo-Addo and the NPP should closely monitor Prof. Oquaye, Kennedy Agyapong…

People are smarter these days!

TO ALL OUR POLITICIANS: GREAT LESSONS FROM BOB MARLEY'S "AMBUSH IN THE NIGHT"

"See them fighting for power…

"But they know not the hour…

"So they bribing with their guns, spare parts and money…

"Trying to belittle our integrity now…

"They say what we know…

"Is just what they teach us…

"And we're so ignorant…

"'Cause every time they can reach us…

"Through political strategy…

"They keep us hungry…

"And when you gonna get some food…
"Your brother got to be your enemy, well…

"Well, what we know…

"Is not what they tell us…

"We're not ignorant, I mean it…

"And they just cannot touch us…

"Through the powers of the most I…

"We keep on surfacing…

"Through the powers of the most I…

"We keep on surviving yeah…

This concludes the three-part series.

REFERENCES

Ghanaweb. "Prof. Oquaye Claims NDC Has Moles In NPP." August 17, 2016.

Ghanaweb. "I Did Not Say All Northerners Are Cattle Farmers—Ursula Owusu." December 4, 2012.

Ghanaweb. "Only 'Misguided Idiots' Insult Women—Ursula." August 10, 2016.

Ghanaweb. "Nana Begs Kennedy Agyapong To 'Shut Up.'" September 10, 2016.

Ghanaweb. "The 'Fools' In NPP Will Not Condemn Agyapong—PPP Organizer."July 1, 2016.

Katakyie Kwame Opoku Agyemang. "Call Hon. Ken. Agyapong To Order; He's Our Bane To Victory." Ghanaweb. September 14, 2015.

Ghanaweb. "NDC Masterminded Troubles In NPP—John Boadu." August 26, 2016.