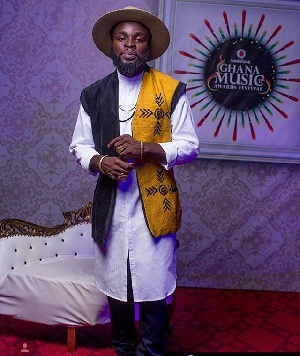 "I think a lot about excellence and originality. I also focus on honesty, integrity and fearlessness in music. That is the only way…We have to be excellent and original in all that we do. I don't believe in any excuses be it monetary or the lack of infrastructure; you have to make your music and your art form the very best it can be. My focus will always be based on excellence and originality" (M.anifest).
THE NATURE OF MUSIC

Music is a very complex phenomenon.

Music is the very essence, definition and embodiment of nature in its manifestation as perhaps the most complex language of the forces of nature. Music is the supreme law of nature.

In fact it is the most powerful expression of human consciousness.

It is also a serious philosophical question of life and death, the rich and esoteric string theory of the cosmos itself.

As well, music captures the unending possibilities of the quantum genius of human limitations, of the limitless possibilities of human complexity.

Music defines nations, and even defines culture too although it's one of the many powerful expressions of culture.

Let's just add that it provides avenues for man to celebrate life and death, to express the enormous wealth of his inner conflicts, to communicate with his personal God and demons, to make love and enemies, to quench the soul's hunger and yearnings for spiritual wholeness.

Indeed, any man who claims to hate music is therefore his own worst enemy.

The authoritative depths of the soul proposes music, man merely expresses it.

Such indeed is the exquisite beauty, penetrating power and inspiring reach of that complex phenomenon we've called music.

In spite of this rich framalogy of eulogies for the expressive beauty of music, none does even begin to scratch the surface of what music really is from the point of view of the mystery and transcendental power of music. In other words we cannot say with absolute certainty what music is.

Bob Marley's "Trench Town Rock" arguably provides one of the profoundest insightful incursions into what music may mean. He sang:

"One good thing about music, when it hits you, you feel no pain."

Bob Marley truly represented and still represents the defining logic of musical refinement, as well as an unrivalled apogee of musical sophistication, didactic lyricism, and cryptic complex storytelling—which is like saying he was and still is the quintessential soul of great music.

The again Bob Marley, in effect, seems to be saying that music has the striking momentum of surgical fierceness yet this sensation seamlessly—if inexplicably—turns into a painless feeling of ecstatic ejaculation at the exact point of contact with the human soul.

Time Magazine's unapologetic assignation of "Exodus" as "The Best Album of the Century" and the BBC's designation of "One Love/People Get Ready" as "Song of the Millennium," both of which directly speak to the defining logic and creative quantum genius of Bob Marley, in fact a musical genius whose unyielding quest for love, cooperative cosmopolitanism, social justice, the basic truths of the human condition via the lyrical space of his social-political missiology, humanism and balance in human and race relations made him the quintessential moral center of an unjust universe built on a strong foundation of grudging inhospitality.

Listen to him on the classic track "One Love":

"Let them all pass all their dirty remarks

"There is one question I'd really love to ask
"Is there a place for the hopeless sinner:

"Who has hurt all mankind just to save his own?

"Let's get together and feel all right…

"As it was in the beginning (one love)

"So shall it be in the end (one heart)…"

From the foregoing discussion, it follows that Bob Marley made love the common denominator in human relations by ensuring no room existed for complacency, and therefore on the basis of this inference, he closed every available avenue to any creeping possibility of complacency in a cryptic string theory of lyrical circularity.

Then the "heart" and "love" dissolve in a marinated marriage of creative harmony defined by the moral musicality of universal brotherhood. We will do well to also recall that love and music share in the label of universal language—like the lotus and Gohonzon of Nichiren Buddhism.

What we are also rather saying is that the two phrases, notably "the beginning" and "the end," more than capture the exquisite cadence of this conceptual rhythm and thoughtful melody of non-escapist lyricism. Bob Marley was a realist who made sure escapist fiction did not find its way into the rich poetic landscape underlying the didactic literature (text) of his classic brand of roots reggae.

What is more, what the BBC did was merely to replace "Song" in the "Song of the Millennium" with "Africa's Man" in reference to Kwame Nkrumah. Nkrumah has been the timeless "song" Africans and the world at large have been singing ever since the greatest genius of anti-colonialism and decolonization burst onto the global scene. Obrafuor's "Kwame Nkrumah," Black Prophet "Kwame Nkrumah," and E.L.'s "Kwame Nkrumah" (featuring Obrafour) remind us of this fact.

No wonder M.anifest acknowledges Obrafour's "Kwame Nkrumah" as "the greatest rap song in Ghana."

But we also believe Bob Marley was not just taking about any music. He was also talking about "good" or "high quality" music. The painful truth here is that, when it comes to "good" or "high quality" music one does not need a mirror to see what one has in his or her palm, as this kind of music represents truth. This truth is also self-evident.

However quite apart from the fact that Bob Marley may have been expressing his general sentiments about music and its underlying analgesic qualities and properties, we are of the opinion that too that "good" or "high quality" music should be the focal point of any fruitful discussion on comparative musicology, although what actually constitutes "good" or "high quality" music is a serious question that fundamentally boils down to a philosophical framework of conceptual relativity.

The age, the time or the generation during which a listener or music critic grew up figures prominently in the conceptual development of one's interest in or distaste for music or music genre(s).

The additional backgrounds of culture, class and education, one's musical tastes and preferences, geography, place of birth, and even religion have a central role to play in determining one's appreciation—or the lack thereof—of music.

In sum, music is defined by a critical, creative totality of many things—both seen and unseen.

Granted, what is not in question is that "good" or "high quality" music does not in any way answer to either the constraints of temporal quirkiness—or of spatial categoricalism. For instance the unimaginably wide Cartesian distance observed between late multi-instrumentalist and guitar virtuoso, Prince, a true musician also known for his characteristic wavelength of complex vocal registry, and Justin Bieber and Lady Gaga, is perhaps situated in the cultural geography of music criticism defined by the aesthetic logic of musicianship.

If we remember correctly, Prince did say somewhere in an interview that Justin Bieber lacked a credible musical personality. Then in 2012 for instance, also, Prince pointedly told Joy Behar of The View that "I make music." In other words, Prince did not see Lady Gaga and Justin Bieber as makers of "real music." Like the great "King of Reggae" Bob Marley, Prince was indeed an epitome of "real music."

What we essentially characterize as "good" or "high quality" music therefore assumes an underlying oversight of internal criticism of human consciousness borne out of, or shaped by, the deontology of timelessness. "Good" or "high quality music" is ageless because it is not confined by the logic or illogic of chronology. This characteristic feature contributes to music's designation as a universal language.

This assumption accords music its characteristic appeal of emotive consciousness.

And to the extent that "good" or "high quality" music has its own critical mind quite apart from the time constraint of mortal immanence, one can only say the sheer weight of the intrinsic momentum of music is that which extends the unseen dimension of the creative resources and logical prowess of human consciousness far beyond the temporal boundaries of the possibilities of human consciousness.
As a matter of principle, we have always taken into consideration the moral, political and social consciousness of a singer or musician in determining the aesthetic quality of his or her expansive contours of lyrical articulation. Such a model singer or musician distills the moral, political and social consciousness into what some music critics call "conscious music."

M.ANIFEST'S LYRICAL OWNERSHIP OF KWAME NKRUMAH'S GHANA

It is interesting to note that M.anifest understands and appreciates these technical and no-so-technical nuances, in that his rich repertoire reflects these nuances in his unique cast of musicianship.

It therefore came as no major surprise to us when the organizers of the 2017 VGMA crowned him "Ghana's King of Rap." The phrase "King of Rap" is "godMC" in short. In a sense, we view "godMC," M.anifest and his rich, classy repertoire and music videos collectively as the gold standard of Ghanaian hip-life. M.anifest is in a class of his own, far from the earsplitting noise pollution and garbage and nauseating mediocrity that underlie and constitute the bulk of hip-life.

It also did not come to us as a major surprise when his song "godMC" won "Hip-hop Song of the Year."

In the Part 2 (2016) of our essay "Cultural Chauvinists Descend On Lyrical Geniuses Sarkodie And M.anifest," for instance, we wrote in part:

"'god MC' is dope…'Kanta' is dope…'Bossy' is dope…

"Oh 'god MC' is rather doper…lyrically and rhythmically and aesthetically hot!"

We also wrote emphatically elsewhere in this same essay:

"On the one hand, Sarkodie's characteristic or trademark lyrical braggadocio and his relatively de-emphasized focus on serious social and political topics on his more recent albums, speaks to his slowly declining relevance and influence as a one-time major force in the realm of social and political consciousness.

"On the other hand, though, M.anifest's conscious rap is light-years ahead of Sarkodie's more materialistic and sybaritic rap in the larger scheme of social and political consciousness.

"In our view, M.anifest's Afrocentric consciousness, the foundation of his rich conscious rap repertoire, is his greatest asset.

"This is also why some think many of Sarkodie's recent collection of songs are philosophically shallow and aesthetically wack, much like potboiler in the literary world."

Finally, we said the following about the track "godMC" as well:

"And oh, just pay close attention to the Fela Kuti-inspired Afrobeat-like sinusoidal whining of a trumpet…or a trumpet's Siamese sibling, the saxophone…and the laidback lyricism, exquisite spoken word…on the track 'god MC.'"

In Part 1 (2016) we wrote also:

"Yes, socio-economic class does play an important role in the public definition of these two hip-life rappers…How? Sarkodie's uninformed Eurocentrism…M.anifest informed Afrocentricity…"

Unfortunately, some readers grossly misunderstood the general character of our discursive reflections on these artistes and their lyrical outputs and on the basis of this, met our intentions with a barrage of ethnocentric insults and outright dismissal. They simply refused to see any seriousness in our efforts as they may have misconstrued these genuine efforts as needless artsy-fartsy pontifications.

FOOD FOR THOUGHT: SOME CRITICAL PERSPECTIVES

None of our critical indictments of Sarkodie however makes him the lesser of the two in terms of lyrical prowess, artistic style, and musicianship (see our two-part series "This is How Sarkodie Fooled Ghanaians with His Atheism" for a critical discussion on how complex the lyrical architectonics of Sarkodie is). In fact we have ranked the two as the greatest lyrical geniuses in Ghana in the hip-life genre. We have also counted them among Africa's greatest lyricists.
From our point of view however, we strongly believe hip-life (and highlife) has not received the kind of critical attention it deserves in the Ghanaian Academy much like Cornel West, Michael Eric Dyson and Houston Baker to name but three, have done for hip-hop/rap in the American Academy.

Our central argument in favor of academizing hip-life (Kasahara music) is in response to the Nobel Committee's expansion of the traditional definition of literature—to include music. Let's take this opportunity to refresh the reader's memory (see October 23, 2016 piece "Ghanaian Writers, Musicians and the Swedish Academy's Definition of Literature," Ghanaweb). In this article we wrote:

"'The Swedish Academy, which is responsible for choosing/awarding Nobel Laureates in Literature, this year, 2016, has nominated Bob Dylan, an American singer, writer, songwriter and musician whose music genres run from folk, rock, gospel, and blues to country, for the prestigious award with the following citation for his':

"'Having created new poetic expressions within the great American song tradition.

"'Essentially, Dylan was not the first musician to be nominated for the prestigious prize. The first was Rabindranath Tagore, a Bengali musician, poet, painter, writer, film composer, and visual artist. The Swedish Academy awarded him the 1913 Nobel Prize in Literature (citation)':

"Because of his profoundly sensitive, fresh and beautiful verse, by which, with consummate skill, he has made his poetic thought, expressed in his own English words, a part of the literature of the West."

"'Then also, Alex Lubet, Morse Alumni Distinguished Teaching Professor of Music and Adjunct Professor of American Studies, University of Minnesota, writes of Tagore:

"The Nobel website states that Tagore, though he wrote in many genres, was principally a poet who published more than 50 volumes of verse, as well as plays, short stories, and novels. Tagore's music isn't mentioned until the last sentence, which says that the artist 'also left… songs for which he wrote the music himself,' as if this much-loved body of work was no more than an afterthought.

"But with over 2,000 songs to his name, Tagore's output of music alone is extremely impressive. Many continue to be used in films, while three of his songs were chosen as national anthems by India, Bangladesh, and Sri Lanka, an unparalleled achievement.

"Today, Tagore's significance as a songwriter is undisputed."

Given the above facts, it is extremely important therefore that we do not underestimate the productive impact of cross-fertilization between literature and music on society, or take this indispensable connection lightly. Political literature has always influenced many a musician and significantly contributed to the musical trajectories of songwriters. M.anifest himself, for instance, has publicly acknowledged the influence of writer Ama Ata Aidoo's short story "No Where Cool" on his latest project of the same title, "No Where Cool," the same album that has earned him envious accolades. These teachable influences go the other way too. Examples of this abound.

We may therefore want to make the study of lyrical texts one of the primary focal points of the sociology of literature.

CONCLUDING REMARKS

We think it is important for our students and academics to devote quality time and resources to conducting the critical study of, and research into, music sheet as a literary text, as part of literary theory, and as part of literary criticism—literature or the literary arts for that matter.

We should however have to point out for reasons of analytic emphasis, that a piece of song or an album epitomizes the apothegm "a picture is worth a thousand words," given that that piece of song or an album in question could always be condensed into an entire universe of pages upon pages of a book.

We are hereby referring to the economies of time and what this means particularly for alliterates.

Our lyricists, songwriters, griots, singers and musicians should therefore pick up the habit of compiling their lyrics into books and where possible, accompany some of these blocks of lyrics with annotations, beyond the occasional reproduction of lyrics in the liner notes kept as part of the jewel cases of compact discs. We are not, however, saying inclusion of annotations should take away the burden of formal musical exegesis from students, researchers, writers and professors in the academy.

This is all the more important because our lyricists, songwriters, singers, griots and musicians have a lot to contribute to the vast library of social, economic and political realities. And this is also because, like literature, the lyrical structure or content of music does not exist in a vacuum. The lyrical structure of music is grounded in the conceptual domains of the social and cultural realities of a people. Thus music should be fundamentally seen as a weapon or form of social commentary on these realities, and also that the creeping dictates of globalization require a new critical language of awareness to assist in expanding the frontiers of democratic citizenship.

Which is why they must be at the forefront of social, moral and political revolution where they decode the complex language of the inventory of existential realities—galamsey, open defecation, institutional corruption, child marriage and trokosi, superstition and religiosity, careless driving and road/vehicular accidents, fake/counterfeit drugs, illiteracy, social corporate responsibility, excessive thingification of society, breakdown of the extended family structure and the Ghanaian society as a whole, technological/scientific discoveries—for their general listenership and readership.

But far from anything else, no musician, old and new, as far as we can tell represented the realities of society's interlocking social, political, economic and moral ills, hopefulness, and humanism than the legendary Bob Marley. He was and still is a bold, incontrovertible statement of that.
And he made quality music to fully capture this elevated sense of musicianship. The sad truth is that much of what is produced in the hip-life universe is middling potboiler—pure garbage and noise pollution. Musical exegetes and critics as well as students who write theses and dissertations on Ghanaian music and writers of music biographies/autobiographies/memoirs should tease out these normative shortcomings.

Therefore including the social, political, moral, and cultural underpinnings of the lyrical structure of music sheets in the body of our proposed annotations, measured against the backdrop of the sociology of knowledge will go a long way to contextualize the lyrical content (s) of songs and albums, is long overdue.

And as Tupac Shakur reminded us all on the timeless track—"Life Goes On":

"Give me a paper and a pen

"So I can write about my life of sin

"A couple bottles of gin…

"Pour out some liquor

"Have a toast for tha homies

"See we both gotta die

"But ya chose to go before me

"And brothas miss ya while your gone…

"Be a lie, if I told ya that I never thought of death…

"But life goes on…"

Yes, life goes on because of the invention and potential benefits of writing, because we human beings have learnt to put pen to paper. It is only a pen and a piece of paper, or setting pen to paper for that matter that our immortality, that our collective or individual mortal genealogy, if you will, is guaranteed timeless immortality and corrective edification where we fall short, and amplified glorification of our past deeds where we exemplified the best qualities in the flawed human character.

On the one hand while Bob Marley's "Rasta Man Chant" reminds us of our inescapable mortality or of our inherent mathematical finality as mortals in this material existence, Tupac's "Life Goes On" on the other hand demonstrates convincingly that man is indeed capable of the grudging possibility of timeless immortality even when this intrinsic possibility is circumscribed by the cold specter of mortality.

On the contrary the roots reggae of and Bob Marley himself, ironically—are a timeless immortality. It is all spelt out in the kind of the manifesto of legacy he bequeathed to posterity—to humanity. This is unlike anything we are witnessing today in the Ghanaian music industry. We are afraid to say that much of what hip-life passes for, is clearly defined by the passing windiness of transiency, and as well characterized by the stinking flatulence of gross uncreativity, though the "high quality" music of M.anifest shows a lot of promise.

His music promises a radical revolution in the hip-life universe, and Ghanaian music for that matter, by charting a teachable path of unparalleled soulful creativity and technical sophistication for others—his peers mostly and the next generation of hip-life rappers. Hip-life is "dying" because M.anifest's unique technical flamboyance as far as his mastery of spoken-word poetry and rap architectonics are concerned, and as far as his outstanding sophistication of music videography also goes, both live to tell the rest of the story, in fact the entire story—no doubt.

M.anifest and his classy music are a game changer in the music industry!

We shall return…