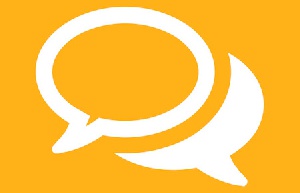 Countrymen, a new star has been born in the "VILLIFY ARTHUR KENNEDY MOVEMENT". He is Dr. Yaw Ohemeng.
His coming out piece, published on Ghanaweb and other media on 13th September, was titled "IT IS ABOUT TIME ARTHUR KENNEDY IS TREATED AS AN "ENEMY COMBATANT"!

This article calculated to incite violence against my person was published by media and happily discussed on respected NPP forums. Surprisingly, none of those who habitually accuse me of hatred, including seasoned lawyers, found this worthy of condemnation.

For the avoidance of doubt, an enemy combatant "refers to persons who, either lawfully or unlawfully, directly engages in hostilities for an enemy state or non-state actor in an ARMED CONFLICT."

So I suppose, stemming from this, one of the foot soldiers in the armed conflict could attack me with a gun or cutlass, assault me or God forbid, pour acid on me after the permission granted by this article?

If that happens, of course, the elders whose words and conduct have encouraged that would show up beside my sick bed or to my funeral and shed crocodile tears of sympathy. And the media houses that published this wanton incitement to violence will protest their innocence?
Is there a democratic society where labeling a member of the opposing party would be tolerated and even applauded?

I did not know that I was engaged with anybody in an armed conflict.

If I, a member of his own party, am an enemy combatant, how would the esteemed Dr. Ohemeng describe President Mahama and Asiedu Nketia?

Unfortunately, it is this kind of hateful talk and its associated violence that has bedeviled our politics since before independence. It fuelled the CPP-UP violence that harmed innocents on all sides in the Ashanti region---

It turned my wife's grandmother into a young widow and left carpenter Kojo Nkrumah of Old Tafo blind in one eye.
It created the atmosphere in which Danquah was murdered in a cold prison cell.

It fuelled the murders of journalists like Kubglenu and others.

It led to the violence against Gbedemah and other leaders of the PMFJ.

It led to the deaths associated with "Kume Preko", Mobilla, "The Kunbungu 4", Atiwa, Agbogloshie, Lamegarshie and other places.

It led to the attempted lynching of Tarzan, Obed's denial of peeing rights, the beating of Frances Essiam and the gagging of Nana Konadu--- all in the NDC, the march with guns and cutlasses on NPP headquarters and the threats on Afoko and Agyapong that compelled them to seek police protection from the government of the party they are trying to defeat at the polls. The sad part is that this latter group of violence is by party members on their own.
The spreading of hatred, the use of intimidation and vigilante violence is enough.

We cannot be against police violence and for vigilante violence. The man on the receiving end of a police whip feels the pain just like the man on the end of a whip from his party's vigilante. Ask Gabby and Frances Essiam and Obed.

The likes of Dr. Oheming are not democrats involved in debate and discussions. They are vigilantes promoting violence.

Let the caution go out to those who promote violence that violence has a tendency to beget violence and once violence starts spreading like a disease, none of us will be safe from it.

For the record, I do not consider President Mahama and Asiedu Nketia "enemy combatants". I consider them Ghanaian patriots and political opponents. As a matter of fact, I do not consider John Mahama a bad man--- I just consider him a bad President. And that SHOULD NOT MAKE HIM AN ENEMY COMBATANT!!
Dr. Busia, a founding father of the Danquah-Busia-Dombo tradition once said, "The true test of a democracy is not even the right of a minority to disagree. It is the right of an individual to disagree with society and still feel safe and secure".

In Democracies, Amilcar Cabral said, "Issues must be decided, by the force of argument rather than the argument of force". We opposed Rawlings to get rid of the argument of force.

Let us support the democrats and oppose the vigilantes--- together.

Arthur Kobina Kennedy