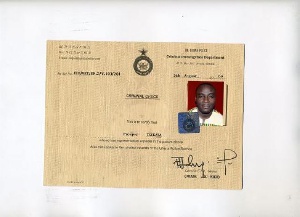 A good friend forwarded this piece to me this morning. My initial instinct was to ignore it as pedestrian, as the author is a faceless individual hiding behind a pseudonym, perhaps sponsored by the unaccredited SMC graduates and their sympathizers. However, on a second thought I feel we must advance the discourse that addresses the issue of academic integrity in ways that should leave no doubts in the minds of our readers (Please follow the link to the piece https://www.ghanaweb.com/GhanaHomePage/features/Holier-than-thou-Tsikata-474823).
First, the lack of research skills using Internet Engines to search for basic information is very much apparent in the Mavis Jonah piece. If the so-called Mavis Jonah could conduct basic Internet research—crosschecking facts, filtering through those facts, selecting what is to be selected, discriminating against the discordant—she probably would have come to some useful inferences before beginning to write. Perhaps, she would have realized that the so-called Swiss Management Center (SMC), by Ghanaian laws is unaccredited, and should not have been operating in Ghana in the first place. She would also have realized that Dr. A. Kobla Dotse is a living entity and an industry leader in his field. Most importantly, she would also have realized that it is simply untenable for an individual to acquire an M.Phil., DBA, and a Ph.D. all in a span of less than five (years) and become a Vice-chancellor. Unfortunately, Mavis would like us to believe that one can earn a Ph.D. and DBA on the basis of "buy one get on free." These are the issues in contention and we would urge Mavis to try to address those issues than trying hard to divert the import of this discourse.

Second, with a diligent search, Mavis would also have come upon information that contradict her so-called accusation of promising individuals visas and selling gold dust to foreigners. In fact, I do not work in the gold industry and have never been associated with anyone who deals in gold on the private level. My friends who work in the gold industry, by association through education, are known faces of the mines they work for (not faceless individuals who con people into believing they have gold dust and dupe them). I am sure I addressed this issue in a public statement many years ago. It is for days like this. (Readers can follow the link to my public statement here https://www.ghanaweb.com/GhanaHomePage/features/The-Unresolved-issue-of-the-so-called-NDC-financier-201105).

Third, the accusation that I faked my first degree from the University of Cape Coast to gain admission to University of Hull is just hogwash and laughable. I hope a very beautiful opportunity has just been provided to our Ghanaian journalist to contact both institutions—University of Cape Coast and Hull University—to crosscheck my transcripts from both institutions to determine if there are any discrepancies in both transcripts—the original from University of Cape Coast and the duplicate used in gaining admission to the University of Hull. It may interest readers to know that when we started verifying the credentials of individuals from institutions they claimed to have attended, some of these institutions required a written waiver from the individuals in questions before they could confirm their status with their universities. In my case, I am ready to grant that waiver to any journalist who is ready to do the crosschecking of these facts. I am also forwarding this piece to the institutions mentioned, so they can also perform their own checks independently.

Besides, the professors who taught me in University of Cape Coast, University of Hull, and any other institution of higher learning are not faceless individuals; they are identifiable and alive. I am sure we can go to the absurd levels to confirm grades on my transcripts with them. My academic credentials have not been questioned anywhere by peers, colleagues, or anyone anywhere. The footprints are in the archives of these institutions and are verifiable.
I hope our so-called double doctoral degree holders would also have the courage to grant access to their transcripts for public scrutiny. It will also be interesting to read the dissertations they published for the double doctoral degrees.

Finally, let the public be reminded that PhDs and other doctoral degrees are not acquired by "by one get one free." More so, publishing in predatory journals cannot be a hallmark of academic excellence. The mix of the two—questionable PhDs plus predatory publications—are simply a recipe for disaster. Let's not look too far for the outcomes. I am sure we are already seeing the outcomes of the dilution of the academy.

Prosper Yao Tsikata, Ph.D.