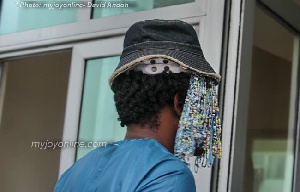 When I earlier listed security, sanitation, and sports as things that should not be trivialized or politicized, in Ghana, a few readers reacted to my choice and priority. I told them what informed my choice are the dictates of the time. Yes, there is massive unemployment, the educational sector as the learned academicians have expounded, need a critical relook and of course, there is need for agrarian reforms far beyond the one village one dam proposition if the nation desire to meet the global food demand of feeding nine billion people by 2050 and ensuring food security.
In all these, we should be worried of the problems that threatened the peace and quiet of this country. From my point of view, it is sickening and disheartening the needless struggle of the two main political parties to outdo each other in the raising of political vigilantes some of whom have an infamous penchant of fomenting trouble. As if to endorse that political vigilantism is desired to provide safety and security for their respective parties, is the seemingly rising indiscipline amongst the country's security institutions who in themselves must be united to subdue crime part of which comes from the activities of political vigilantes.

The thing about crime associated with political vigilantism has to do with some politicians promising what they do not have. Having raised monsters of vigilante groups and having nurtured them on the promises of jobs when they assume power, the groups become restless when these are not met. The end result as we have often seen is the disgruntled groups looting and destroying public property as if they belong to their respective political parties. My increasing worry of political vigilantes is the silence of government (both past and present) with regards to their formation, structure, and the nuisance they pose us the entire citizens.

A lot have been said about sanitation. For sports, it is hard to say. Gradually, some of the citizens have developed the passion for European football and very soon it would be the Asian league. Many soccer pundits have on many platforms argued that the bane of the domestic league has to do with some individuals at top positions in the Ghana Football Association (GFA) stifling its growth through their corruptible deeds. These people who are passionate about the league are often berated-you can't say what you cannot prove.
Same as it was with regards to the speculation of corruption within the judiciary service until Anas's did his thing. Whereas many football institutions have boosted the image of their countries through competitive football leagues which are often reminiscent in attractive emoluments, honing of players, and good officiating, we seem to be killing talents. Some of the local players numerous to mention here have to rely mostly on benefactors to advance their football carriers in foreign lands. A prove to their great skill and talent is, as soon as they are transported there, they do a lot better.

It is important to say most countries like Brazil have had their talents play in most top flight football leagues in the world partly because, the system though with its own challenges, is able to find alternatives of grooming the youth some of whom would have rotted in the Favela's.

Since the law says he who alleges must prove, Anas's work should go beyond just proving what was alleged by soccer pundits and enthusiasts. If indeed there are findings that require punitive measures that would purge the football administration of corruption, rekindle the dying flame of the domestic league and all football and sports related activities in Ghana, it should be done without delay.