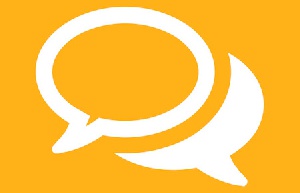 On October 18, many people across Zambia including the country's President Edgar Lungu marked a national day of prayer and fasting. This 'solemn' day also made international headlines because many people have wondered why in this 21st century the authorities in Zambia thought it worthwhile to embark on such project as a way of dealing with the country's problems.
Those who attended the event said that there was huge excitement at a prayer ground when a halo and a rainbow appeared on the skies and an eagle which is the national bird flew and circled round several times. People regarded this as a mark of divine presence and went on their knees praying intensely.

So many Zambians spent the day in devotion, abstaining from eating and drinking and beckoning on God to rescue the country. The government of Zambia is desperately seeking divine intervention in the economic crisis facing the nation. Currently, Zambia has the worst performing currency in the world. The nation's Kwacha has fallen in value by over 40 percent.

The price of the country's major export, Copper, has plummeted and the mining companies are shutting down or suspending operations. Unemployment looms in the country. There is a shortage of electricity and people are witnessing a rise in food prices. So yesterday, Zambians gathered at various public places to ask for miracles and to beseech God to save the Kwacha and reverse the economic meltdown.

However, it was not all Zambians who observed this national day of prayer. Some critically minded people in the country are of the view that prayer is not an effective way of tackling the country's economic problems. A Zambian said this about the national day of prayer "We are about this close to turning into one of those Middle Eastern nations that use the Quran to solve all practical issues.

For us in Zambia, it is only the Bible. Faith that is based on emotion and not on reason is a danger to society. Most of the time, we hear about Islamic jihadists. But see how Christian fundamentalists practice their faith in Zambia, that even after their so called prayers, anyone who questions this thing is called by all sorts of insulting names, and this is supposed to come from people who had a day with God. Not my proudest day as a Zambian"
So some Zambians are questioning the relevance of praying and fasting to save the Kwacha. They think that resolving the prevailing difficult situation in Zambia has nothing to do with God, devotion or fasting. These Zambians believe that ordering a national day to pray and fast is a distraction from the pressing national issues and a demonstration of the government's inability and ineptitude in addressing the economic woes facing the country. So, it is not all Zambians who observed the national day of prayer and fasting.

Though Zambia is a religious 'christian' nation, some Zambians are atheists, agnostics, skeptics and freethinkers. These non-religious Zambians observed the national day of praying and fasting in a different way. Sara is an atheist in Lusaka. She spent the day, eating, sleeping and watching movies. Another atheist said "I ate my three meals and drank my beer". While another atheist declared: "I ate a lot yesterday while enjoying a movie, The Originals" For one atheist in Mposhi, it was a day of extra work "I was at the farm checking out my water melons".

One atheist in the country really had a good time. He posted a comment on face book on how he spent the day: "I did observe it by having breakfast around 9 am which included 2 rolls, 4 eggs, 400mls milk, and 2 green peppers. I had my bath and went to see a friend around 14.00. I bought two Sharwamas at Nadia's which we shared and played video games till 18.00 when Zesco cut power. I went back and bought another Sharwama, went home and ate it while I was watching ZNBC news and laughing at all the starving people at the show grounds.

So, while for some Zambians, October 18 was a national day of prayer and fasting, for others, the freethinking people in the country, it was a day of extra work, laugh, rest, sleep and enjoyment.