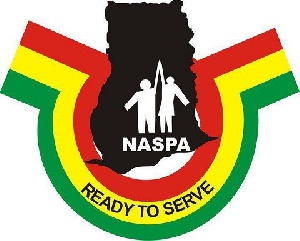 By: Samson Lardy Anyenini
What is national service about shipping a fresh graduate from Accra to Wa and not assisting her with accommodation there, and starving her of her meagre allowance for six months?

This is the reality of some service persons. This week, some have sent me messages about the unnecessary hardships they have had to endure in the name of national service.

Straightaway, I say let's make it optional and with incentives. It is no longer as useful as when it started in 1973 and in 1980. How much cheap labour does the State require in an era where the government does not employ? How many citizens really need the national service experience anyway, and by the way, the new service experience is running errands. We are unable to pay service persons or pay them what is reasonable.

We have, by making it compulsory, promoted corruption and fraud as allowances are taken on behalf of persons who don't sign up and on behalf of those who sign up but don't turn up (ghosts). There are also those who must show up, belatedly, at the offices to procure a service certificate only when they urgently need one.

How many 18-year-old farmers, artisans etc who haven't been to school are undertaking the service as directed by the law? What happened to the law's requirement that it be for two years inclusive of and what's the six months mandatory military training for anyway - a pond for easy catches for the next world war?

Any service less than two years and without six months of military training is incomplete national service in the eyes of Act 426.
The limitation of the duration and the scheme's application to only graduates of tertiary institutions and universities instead of all citizens of 18 years and above is unlawful.

These can only be varied by an amendment or regulations and not a mysterious 1996 Cabinet Memo. A breach of the law is punishable by a fine and/or up to five years in jail.

Share any such record of prosecution of persons who worked without first doing their service or of an employer who failed to report such persons to the NSS board. Don't tell me I need this service to learn patriotism because I don't. Don't tell me service time is the only time that village gets teachers.

Tell the government that it is unacceptable because it has a duty to post trained teachers there. And please check article 94 of the Constitution: defaulting in national service, just like defaulting in paying your TV Licence fees, does not disqualify a person from becoming an MP or Minister of State.

No legislation can topple the Constitution. This was my position in defence of a client - a DCE whom the NDC sought to disqualify in its 2012 parliamentary primaries to contest. In 2016, the NPP disqualified a client for not fully satisfying its rules, the High Court cleared my client to contest because he fully satisfied article 94 of the Constitution, and he is now an MP.

Please put him on the vetting committee so the process can move faster.