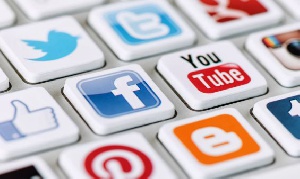 In this age where social media has become the most affordable yet greatest driver in achieving business goals, most businesses -especially small and medium businesses- find it challenging using social media to improve business performance.
Many plunge into the sea of "Social" and sink fast to the bottom. Why? They have no strategy put in place! Having a social media strategy is the first step in attaining business goals via any chosen social media platform.

Simply put, a social media strategy is a detailed plan of how you intend to use social media to achieve business goals. A good social media strategy should align with the overall business goals and objectives and should take certain factors into consideration. Here a few steps to guide you.

Remember these are not all the steps your social media strategy is limited to, but it's certainly a great way to start and see results!

1.Perform a social target market research and create your buyer persona: A social target market research will not only help you identify which of your existing and potential customers are using social media, but will also help you know which networks they are on so you can create your business' online presence on those networks.

A buyer persona is a pictorial representation of who your potential customers are on social media, their demographics (age, gender etc.) needs, challenges, fears, aspirations, motivations and social influencers they look up to.

Identifying your buyer persona will help you know how you can address their needs, figure out where they are in their buyer's journey and engage them effectively on social media.

2. Analyse your competitors: Understanding your competitor landscape on social media is key to achieving clear cut business goals with social media. Let's face it, a lot of companies are fighting for the attention of social media users but which boxing ring is the right one for you?
Where your market niche is of course! Take a keen interest in the activities of your competitors online. What are they posting about? How are users responding to them? There's always a thing or two to learn from someone.

Identify top players in your industry and investigate the social media strategies of the top three(3) or five(5) competitors. Perform a social SWOT analysis to understand their strength, opportunities, weakness and threats, and mop-up strategies to out-rank them on social media.

3. Social Media Audit: There is no need to delete your company's current social media profiles. All you need for existing profiles is to re-strategize. Audit your current social front to gain insights on how well you are doing on social media.

Begin by analysing your activity on all the social platforms (Facebook, Twitter, Instagram, LinkedIn etc.) where your business can be found. Analyze metrics such as a number of likes, followers, engagement per post, average engagement rate, shares etc.

Leverage on analytics tools such as Facebook audience insights which helps you to better understand the demography (age, location gender) interest, education level, relationship, of your audience.

4. Develop a content strategy: Content strategy is a game plan of how you will create, curate, distribute, and boost the reach of your contents (articles, blog post, text, images, videos, infographics, etc).

It's not enough to post the first thing that comes to mind; have a plan. Your content should align with your company's values and should be geared towards achieving business goals.
It includes creating a content calendar to organize your overall social media activities - what to post (image, texts, videos), when to post, what offers to share(e-books), target audience and which social media platform the content best suits.

A good content strategy is greatly influenced by the buyer persona you create to address the needs and challenges of your audience. Always aim to attract users with your posts, convert them into leads and close them as customers.

5. Develop a social media crisis management plan: Managing a business on social media involves a two-way communication between a team your business can control and an audience you have no control over.

A good social media crisis management plan should aim at tackling nasty comments, bad product/customer reviews, trolls, marketing faux pas etc. and should also assign roles to who would be responsible in handling such events as they happen. The goal is not to intimidate your audience, but rather to ensure that there is fair-play on all levels.

6. Develop a social media policy and education: In the 21st century social communication, social media has become an extension of our lives. Today's businesses and companies need to have a social media policy to educate and guide the use of social media at the workplace.

Employees need to be informed of company best practices concerning posting to social media platforms under company profiles and online activities during work hours.

Productivity is greatly decreased when employees while away work hours on their social profiles. Regulations must be set in place to deter employees from making false claims and posting sensitive company information on social media platforms.
For eg. Google took such an initiative to dismiss an employee James Damor after the publication of a letter in which he declared superiority of men over women in the IT industry. He displayed a point of view which contradicts policy of the company hence his dismissal. Proper social media policy and education can spare business a lot of ridicule and unproductivity.

7. Social Customer Service and Training: The "Human" element is your most important business resource. Whether it is answering a customer's question under your posts, providing solutions to a problem or simply hitting the "like" button on a comment, your interaction with social media users is very critical.

Your business must have a deeper understanding in social sentimental analysis, brand listening and monitoring in order to identify and handle customer's questions, problems and dispel negative news about the business/brand.

This will involve setting of social media monitoring and listening systems eg. Google Alerts, to track negative news/reviews about the business/brand on the social web and on the internet in general. Be sure to have a dedicated team to respond promptly to conversations on your social media content.

8. Metrics/KPIs Setting: Identifying and setting success metrics and KPIs (Key Performance Indicators) that align with business goals is very critical in making sure you are on track in achieving set goals with social media. Metrics can range from Brand Awareness, Leads/Customer Acquisition, Share of voice/Mentions, Customer Satisfaction.

Metrics that you set for a business should align with the overall business goals and objectives. The KPIs you set would be a major indicator or check to see if you are on the right path in achieving the metrics set.

Moreover, success metrics should be SMART (specific, measurable, attainable, relevant and time-bound). A good example can be found in this statement: "I would achieve 50% increase in leads within 3 month by generating 200 leads". In this statement the metric to track and measure would be leads and the KPI would be to generate 200 leads.
Social media is a gold mine your business can exploit to the fullest. Only remember that no successful social media strategy was birthed in a day.

Investing time, effort and implementing these steps will help you get actionable results in the form of Sales, Brand Awareness, Leads/Customers and Customer Retention/Loyalty.

Gad Ocran is a social media and digital media manager for iflix (world's leading subscription video on demand (SvoD) service for emerging markets)