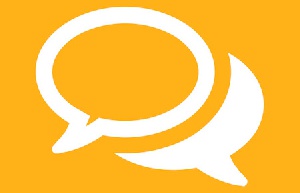 On 6th March 1957, Ghana was declared independent. This declaration was met with joy and celebration. In the words of Osagyefo Dr. Kwame Nkrumah, "… the battle has ended and thus Ghana, your beloved country is free forever".
Fifty-eight years down the line, we are still plagued with the numerous problems faced by most developing countries across the globe. Our history is long and our journey has been tough but up to today we still survive as a country.

After independence came the scramble for power and control of our resources. Our country became the trophy for the mighty man who is able to mow down his brother. Every man who came into power had followers and no matter what happened while a leader was in power, his ever loyal followers care the least. Bloodshed, revolts, coup d' etats, embezzlement and the like became the order of the day. Who is to blame?

The youth today blame the past governments for their lot while the aged say the youth of today are to blame for refusing to take up responsibility. The blame game could go on and on and the problems live on.

In all these, one thing that stands out is our strong desire for democratic governance. In pursuit of this desire, the 1992 Constitution was made for our country. The people accepted to be ruled by this constitution and up to today, we have stood by this constitution in our quest to be a better nation.

Despite our struggles as a people who have the welfare of the country at heart, our political culture leave much to be desired. Questions of our unity keep popping-up in my mind every now and then. From close observation, it has come to my realization much too painfully that, more often than not Ghanaians are only united in times of grief.
Existence of different ideologies is crucial to good working of democracy. But must our differences pull us apart? I vehemently say NO. Our differences should be converted into constructive tools to help develop our country.

Instead of insulting and accusing each other, our energies and ideas could be channeled towards making Ghana a better place for us all.

The media provide the much needed platform for old and young politicians, the knowledgeable and ignorant ones, the power-hungry and desperate ones, who will go any mile to achieve their selfish desires, to insult each other.

The rifts in our Ghanaian society keep increasing because Kwame is not a member or supporter of Ama's political party. Kwaku makes a call to the radio station to make a contribution to a programme on dumsor.

His first comment is an insult, directed at the government and the panelist in the studio who is not a member of his political party. For how long will this go on? When are we going to realise that constructive contributions and not the insults get the work done.
If you want to beat your opponent in a dance competition, give the audience a better show when you have the stage. Levelling unfounded allegations on your opponent's style is not the way to win.

As it is often rightly said, if you do not stand for something, you will surely fall for anything. It is about time we started standing for the right things both as individuals and collectively as people with a common destiny.

Do we have to be united only in our times of grief? And if grief is what unites us, should we not be justified in creating more grief? Or perhaps the unseen hand of the power greater than us should be free to bring us more grief. May 9, 2001has become a date firmly engraved on the walls of our memory. On this date every year, the boundaries of our political divides cease to exist. Various institutions organize activities in memory of our lost brethren.

During the funeral and burial service of the late Professor John Evans Atta-Mills, the qualms and rifts emanating from one party disagreeing with another disappeared.

Together we mourned, and our tears were visible to the world as one people.
Yet again, in the recent June 3 memorial service organized to mourn our brothers and sisters who died in the flood and fire incident at Kwame Nkrumah Circle, I saw members of the various political divides sitting together beautifully as if they have never held one another by the throat.

By this I do not mean it is wrong for us to be united in times of grief, no, but you will agree that it is not only wrong but also preposterous both to us and the world if grief is the only bridge across our political river. As a nation with a common goal, the world should see us united at all times and not only when tears fill our eyes.

Our struggles and burdens become lighter when we shoulder them together. The rifts, insults and accusations do not get the work done, our collective effort does.

We are greater and stronger than our individual political differences, and by working together, we stand a better chance at overcoming our struggles. God bless Ghana, and may the souls of our lost brothers and sisters rest in perfect peace.

Duke Daniel Teye Nomosuor.
dukedaniel94@gmail.com