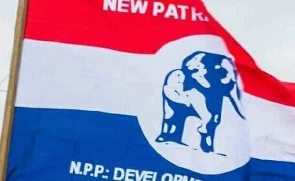 I cannot get my head around this obstinate infatuation with the imposition of parliamentary candidates and Metropolitan, Municipal and District Chief Executive(s) (MMDCEs) nominees on some constituencies and districts by the New Patriotic Party (NPP) leadership, contrary to the preferred choices by the constituents, thus, the electorates, in those particular areas.
Is that not simply an obvious non-strategic methodological hindrance to winning elections? Is that not glare attempts to underestimate the intelligence of the constituents?

Do those NPP leaders and the so-called local opinion leaders care that much if the party went into opposition today? I very much doubt it. If they were concerned about the chances of NPP winning any future elections, especially at this critical period of the party facing a stiff by-election at the Kumawu constituency following the sudden premature death of the sitting member of parliament, Philip Basoah (Hon), they would not be so mired in their intransigence of always imposing, or seeking to impose, their choices of candidates, rather than the preferences of the majority of the constituents, on the people.

Do they think winning elections and managing a country is all about friends and families; seeking to satisfy their friends and families by placing them in higher positions to secure them better conditions of living? No, and no! It is about having people of merit in positions of authority; respecting the intelligence of the people and their choices of candidates to represent their interests in parliament and at the local assemblies.

It is not all about imposing representatives on them contrary to their preferences, although there is that exception rule of "it's not always that the majority is right".

The NPP, as obstinate and conservative in their ways as they have always been, believing in "we have the men" mentality and the deception of overflowing with "book-long" personalities, think they know best hence, have the inalienable right to impose candidates of their choice on constituencies and districts. This is absolute crap, if I should be frank with them.

In this current critical period of the ruling party, thus, NPP, having an equal number of parliamentarians as the NDC, hence the country having a hung parliament, it is just too suicidal for the NPP leadership to do anything obviously too silly to send them into opposition way before election 2024 comes into play.
What is a hung parliament, many a political lay person may want to know.

"A hung parliament is when no single political party wins a majority in the parliament, thus, when a general election results in no single political party winning a majority of MPs in the parliament, the situation is known as a hung parliament".

At the moment in Ghana's fourth (4th) republic's eighth (8th) parliament, the NPP and NDC have 137 parliamentarians each in parliament, hence a perfect case of a hung parliament.

The NPP is currently only the majority in parliament by the whisker support offered by the independent candidate, Andrew Asiamah Amoako (Hon.), from Fomena constituency in the Ashanti region.

Asiamah, although a member of the NPP, was unfairly treated, refused permission to contest in the NPP parliamentary primaries for election 2020, hence decided to contest for the parliamentary seat on the ticket of "independent".

And, by God's abundant grace upon him coupled with the love and trust the electorates have for him, he won the parliamentary election by an overwhelmingly large margin to shame the NPP in what is understandably, "Man proposes, God disposes", thus, "people can make plans; God determines how things will turn out"
The Asiamah's case came about because some NPP leaders, surely the Constituency and probably the Ashanti Regional NPP Chairmen did not want him but their own preferred candidate. However, the NPP and his saboteurs or detractors ended up awash in inextricably shameful faces, prostrating to him, begging him to join hands with them to become the majority caucus in parliament.

He agreed to their plea on condition that they sack the Constituency Chairman. NPP happily quickly agreed to his terms of conditions set.

That being the case, one would have thought they had learnt a lesson to never repeat their nonsensical imposition of candidates on constituencies and districts but they haven't.

They think they know best but they indeed know fuck all.

I don't want to go any further or else, I may end up describing them in unprintable words that I may later regret.

In the just-ended NPP primaries held in the Kumawu constituency in the wake of the demise of the sitting MP, Philip Basoah (Hon.), on Sunday, 23 April 2023, the NPP leaders could not help but tried to repeat their same shambolic attitude.
According to the information reaching me in faraway London, it is alleged that an abortive attempt was made by the NPP leadership to impose their preferred female candidate on the constituency through the splashing of cash to induce some delegates to vote for her, instead of allowing them to vote freely on their own inner accord to choose the male candidate of their preference.

Who were those behind that purportedly dishing out of money to influence the direction of voting in favour of the female candidate? I am just asking. Do they still take Kumawu constituents for fools in the believe that a fool will forever remain a fool?

The NPP leaders don't learn and will always never learn. Do they care at all? No. This is because they have enriched themselves, their friends and families, through genuine or illegal means so don't give a toss if NPP went into opposition today hence their intransigency to always act in opposition to the choice of the majority of the electorates.

Do they not know that the electorates hold the ultimate power? For that, they care!

By that repeated show of disrespect for the constituents by the NPP leadership, emanating from their insatiable greed, incivility and lack of political strategies or correctness, some discerning members and floating voters may be compelled to abandon the party.

Again, do the leaders care? No; because they know, or think, to have amassed wealth, power and fame they needed. Crap!!!
I shall continue to praise the NPP leaders when they do the right thing and deserve commendation. I shall also constructively criticise them when they need condemnation.

I wield a sharpened double-edged dagger that cuts both sides, so people should take note.

I am Rockson Adofo, the proud and fearless no-nonsense son of Kumawu/Asiampa soil.

I am for NPP but I place the interest of Ghana, Ghanaians and my local communities first and above that of any political party.

Nobody should take me for an enemy of NPP or someone turned against them. No, I am here to correct them so that they can maintain power for long to serve the best interests of the citizenry.

I am simply against their seeming roguish attitude of imposing their preferred candidates on people even when the signs are clearly written on the wall that such attempts are suicidal for the party and the people.