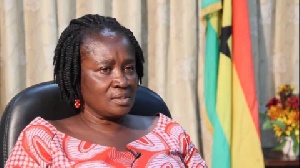 While the Oxford Advanced Learner's Dictionary (6th edition) defines a teacher as a person whose job is teaching, especially in a school, it describes teacher training as the process of teaching or learning the skills you need to be a teacher in a school and teaching as the work of a teacher.
The Report of the Professor Jophus Anamuah-Mensah-led Presidential Committee on Review of Education Reforms in Ghana (October 2002) states that teacher education in Ghana is "the type of education and training given to, and acquired by, an individual to make him or her academically and professionally proficient and competent as a teacher".

According to the report, it is well known that the quality of any nation depends upon the quality of education it offers, and the quality of education given is also determined by the quality of teachers who teach.

It is, therefore, necessary that the standard of teachers be kept abreast of current expansion in knowledge due to rapid technological advancement, the world over.

In pursuance of the objective of improving the teacher education sector, the Ministry of Education has since the 1990s embarked upon some reform activities with regard to the structure and content of teacher education in Ghana.

It is imperative to know that apart from government interventions in teacher education and training over the years, some private sector partners have played crucial roles in this regard.
T-TEL (DFID-UK)

The Ministry of Education with support from the Department of International Development (DFID) of the United Kingdom, launched the Transforming Teacher Education and Learning (T-TEL) programme in December 2015 to support the reform and improvement of the teacher education sector. Under the four-year programme, the DFID (UK) has provided £17 million to help improve the quality of teacher training in Ghana.

The T-TEL programme has seven core activity areas to improve the standard of teacher education at the 38 Colleges of Education. These are: providing professional development to 1,500 Colleges of Education tutors to help student teachers achieve highest standards; delivering leadership development to Colleges of Education management; supporting them to become tertiary 'centres of excellence'; strengthening the teacher education sector through better coordination, research and policy between national institutions responsible for pre-tertiary teacher education and improving teaching and assessment for better learning outcomes through support for Diploma in Basic Education curriculum reform and creating national teacher standards.

The rest include enhancing school partnerships to ensure student teachers experience high quality teaching practice in the classroom; promoting female teacher development and girls' success in schools through enhanced gender-responsive practices across the teacher education sector, as well as providing funds to promote innovation and results in Colleges of Education and their partnerships with districts, schools and civil society organisations.

INSET/PTPDM (JICA)
The Japan International Cooperation Agency (JICA), on the other hand, has been a long-standing partner for Ghana in the area of In-service Education and Training (INSET) since 2000. The third project called the Project for Strengthening the Capacity of INSET Management (2009-2013) successfully institutionalised the INSET model in most districts.

However, the project identified necessities for further institutionalisation to sustain the nationwide INSET programme by developing Pre-tertiary Teacher Professional Development and Management Policy (PTPDM) policy in 2003.

It is intended to ensure that teachers are adequately prepared to respond to the changing needs of education in Ghana. It also ensures that there are clear and explicit standards which govern the development and management of pre-tertiary teachers in Ghana.

It is also a set of policies that guide the professional development and management of teachers in ways that commit them, and the education establishment, to achieve national educational goals.

This policy framework is intended to ensure that teachers are adequately prepared to respond to the changing needs of education in Ghana, as well as ensure that there are clear and explicit standards which govern the development and management of pre-tertiary teacher education in Ghana.
It is also to ensure that the country produces teachers of the highest professional standing working under conditions of service high enough to motivate excellence in the teaching profession, enhancing learning and learners' performance.

The PTPDM policy framework focuses on the basic school level; the second cycle level which consists of senior high schools, technical/vocational institutions; and special schools as well as benefits, career progression and opportunities for continuing professional development. These will be used to enhance the status of teaching as a worthwhile career in society.

It also focuses on a teacher appraisal scheme that will be introduced by the GES and NTC. Appraisal will be used to identify areas where a teacher might need support for growth, recognise and record their achievements. Information from teachers' appraisal will form an important component of assessment for promotion.

E-learning (Reed Elsevier)

Recently, the National Council for Tertiary Education (NCTE) and the Netherlands-based provider of information solutions, Reed Elsevier, signed a $300,000 agreement for Elsevier to provide e-book and the latest educational journals which are relevant to teaching and learning in the 38 colleges of education in the country.
The three-year agreement, which will be renewable subject to the satisfaction of the colleges of education, will provide electronically based teaching and learning materials in all the different applications required in the colleges of education.

Preparing teachers for quality education requires policies and practices which make teaching an attractive profession. This can only happen if the teaching profession is governed by policies that raise the profile and status of teachers to attract the highest calibre of candidates.

The demands of education for the 21st Century Ghana, requires a teacher that is adequately prepared, motivated and working under conducive conditions to be able to assure quality education. It was for this reason that both the PTPDM, T-TEL policy programmes and e-learning agreement by the private sector partners in recent years were initiated and are being implemented.

The scale of work to be done under these programmes can perhaps seem daunting, but every child has the right to quality education and impact can be extraordinary and inspiring.

The role of the teacher in providing quality education cannot be overemphasised and that explains what this Chinese proverb attempts to underscore: If you are planning for a year, sow rice; if you are planning for a decade, sow trees; if you are planning for a lifetime, educate people.