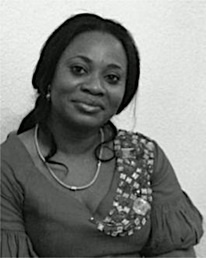 Folks, I love the EC's Mrs. Charlotte Osei for standing her ground and making it clear that the EC is more focused on ensuring peaceful general elections to move our democracy forward than succumbing to just any kind of pressure being mounted on it to serve narrow interests and purposes.
She has proved beyond all reasonable doubts that she knows what it takes to use general elections to unite a country and not to tear it apart.

Here is what she stands for: "There are no victors in chaos, only victims. The outcome of a peaceful election process ensures that we all, along with our nation, emerge together as victors." (See https://www.ghanaweb.com/GhanaHomePage/NewsArchive/Elections-2016-There-is-no-victor-in-chaos-EC-boss-warns-450630).

Folks, this woman has thrown a huge challenge to Ghanaians, making it clear that keeping the country together on the basis of general elections demands that everyone contributes his/her quota to support the EC instead of targeting it as a match-maker to be destroyed for not bowing to pressure to do as its detractors wish.

And many acts of detraction have occurred and will occur as it becomes clear that the EC won't allow its independence to be tampered with. We have already begun seeing the forces threatening that independence.

As Mrs. Osei put it, "We owe our nation Ghana, and the children of Ghana the duty to jointly ensure peace and stability in Ghana." Performing that duty demands more than what has happened so far from the camp of those isolating the EC for their kind of vengeance!!
Other salient issues raised by Mrs. Osei include the following:

1. The EC is committed to "ensuring an electoral process that guarantees people the right to cast their ballots without intimidation or violence; a process that ensures that every vote counts equally; an inclusive and transparent collation and declaration process; in accordance with the principles of electoral justice and the laws of Ghana."

2. "State institutions and political actors must make it a point to respect the rule of law before, during and after the elections because that is a "critical aspect of ensuring a peaceful and credible electoral process."

3. "The right to vote is a sacred right in our Constitution that must not be violated in yielding to the loudest voices or at will. We owe a duty to each other to insist that state institutions and political parties involved in the electoral process respect the law, respect the processes enshrined in the law and respect the rights of others, particularly the vulnerable in our society whose voices are not always heard."

4. "The Electoral Commission is resolute in its conviction to do its part. It is now the duty of every Ghanaian to demonstrate his or her commitment to ensuring a peaceful electoral outcome."
Folks, these are clear opinions that those seeking the well-being of Ghana should appreciate. The EC needs support to do its work and not the kind of confrontational posturing that those seeking their narrow political interests are putting up. After all, what will become of their ambitions if they make it difficult for the EC to conduct the elections? Declare themselves winners of elections not conducted?

I like it that the EC Chair is coming out this way at this time. Growing our democracy demands that we support the EC and all state institutions vested with the power to oversee the electoral process. They need our support, not our venom. Way to go, Mrs. Osei!!

I shall return…

Writer's e-mail: mjbokor@yahoo.com