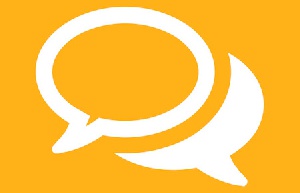 In earlier articles published a few weeks ago, this writer raised concerns about the mode of entry into the Ghana School of Law. The fact is that, the entrance exams organised by the Independent Examinations Board (IEB) under the auspices of the General Legal Council is bedevilled with corruption and nepotism from head to toe.
The results of the 2015 entrance examination which took place at the University of Ghana, Legon, on Friday, 31st July 2015, have been displayed at the notice board of the Ghana School of Law. A careful look at the results indicates that, Bachelor of Laws (LLB) graduates from the Ghana Institute of Management and Public Administration (GIMPA) had the highest entry pass rate and percentage over all other LLB holders from all over the world combined!

The highest mark of 87% is credited to a graduate from GIMPA. What a farce!! 30 objectives questions and a theory question, and someone got 87%? This is an insult to most Ghanaians!!

It is a shame on the part of the organisers of this farcical entrance examination to say that only LLB graduates from GIMPA are good enough to be Lawyers in this country. They should bury their heads in shame! Does it mean that, before GIMPA started offering the LLB program, all Lawyers that were trained in Ghana were halve-baked? This is a mockery and should not under any circumstances be allowed to stand!!

Out of the 298 names published as having passed the examination, just about 10 LLB holders are from other Universities other than GIMPA. When did GIMPA start offering the LLB program to warrant such an incredible pass rate? Does it mean that only GIMPA can produce brilliant LLB graduates in the whole world?

This government must as a matter of urgency order the annulment of the 2015 entrance examination results and a new entrance examination organised under the direct supervision of the Attorney-General.

It is clear that, the General Legal Council cannot be entrusted with this all important national assignment!
Please, Your Excellency President John Dramani Mahama, act on this matter with all the seriousness and urgency that this issue deserves, so that those LLB graduates who have no relations with GIMPA and some retired Supreme Court Justices parading as members of the IEB, will forever remember you as the President who cleaned up the rot in the entrance examination into the Ghana School of Law and made it possible for the sons and daughters of the "nobodies" to enter the Ghana School of Law on merit and NOT who one associates with or knows!!

This would be a very serious indictment on the current NDC administration if this mockery is allowed to stand as the pass list for admission into the Ghana School of Law!!

This piece was written by Nana Osei Kwame Esq

E-mail:(kwameosei174@yahoo.com)

Tel: 0504449869